Virat Kohli's rise as one of cricket's modern greats is reflected in his iconic number 18 jersey. His fervent fans instantly recognize Kohli by the number he proudly sports on his back. But why is 18 so special for the Indian batting superstar? This in-depth article explores the story behind Kohli's deep connection with his jersey number.
Kohli is currently one of the most popular and venerated cricketers in the world. His aggressive batting style, fitness regime, passionate on-field persona and incredible achievements have made him a revered figure, especially among India's devoted cricket fans. The number 18 has become synonymous with Kohli and his journey in the sport.
When Did Virat Kohli Start Wearing Jersey Number 18?
Kohli was first assigned the number 18 jersey when he made his international debut for India's Under-19 team back in 2006.
As an 18-year old rising talent, it was a coincidence that Kohli was given the matching jersey number. At the time, it held no special significance for him. It was simply the number he was provided by coaches for his maiden international assignment.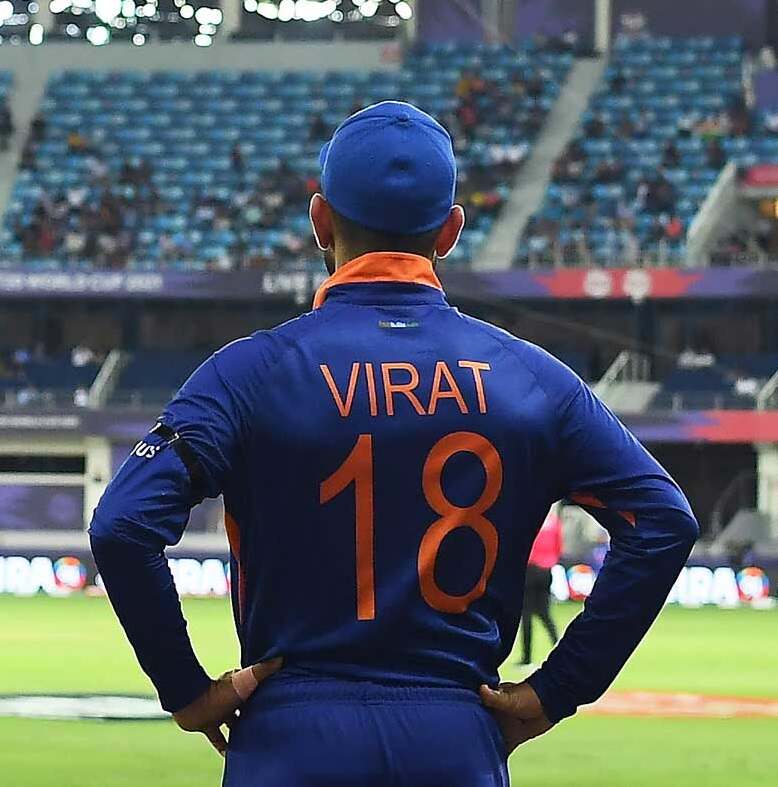 Kohli first wore the no 18 while playing for India Under-19s during their tours of England in 2006 and Sri Lanka in 2007. He had no input in choosing the number – it was randomly designated to him as a youngster.
Kohli's Path to India's Senior Cricket Team
After excelling for the junior squads, Kohli graduated to India's senior national team in 2008. He made his ODI debut against Sri Lanka in August 2008 aged just 19, starting his international career wearing the same number 18.
Kohli continued wearing 18 as he established himself in India's ODI and T20 sides over the next few years. In 2011, he made his Test debut versus West Indies, again sporting number 18 on his back.
Why Siraj is Called Miya Magic? Siraj Miyan Revealed the Story
So while the number was originally assigned arbitrarily, Kohli continued bearing it as he progressed from youth cricket to the senior team. By this time, fans had started associating Kohli with the number 18 jersey.
When Did Jersey Number 18 Start Becoming Meaningful for Virat Kohli?
According to Kohli himself, number 18 transformed into a spiritually significant number during two pivotal moments in his life that occurred on the 18th.
The first was on 18th August 2008 when Kohli made his India debut versus Sri Lanka, the date he achieved his childhood dream of playing for India.
Tragically, the second life-altering event was on 18th December 2006 when Kohli's father passed away, leaving a massive void in his life at a young age.
As Kohli once revealed in an interview, "It ended up becoming a very very important number in my life. My debut came for India on 18th of August, 2008. My father also died on the 18th of December, 2006."
Today's date 🤝 VK's jersey no.@ImVkohli explains the importance of 1️⃣8️⃣ in his life's events! Will today's match in the #RaceToPlayOffs add to the list?
Tune-in to #SRHvRCB at #IPLonStar
Today | Pre-show at 6:30 PM & LIVE action at 7:30 PM| Star Sports Network #BetterTogether pic.twitter.com/SWlA8gT3d0

— Star Sports (@StarSportsIndia) May 18, 2023
These two defining events happening on the 18th gave a serendipitous meaning to his jersey number for Kohli. What started as a random number assigned to him became deeply connected to his cricket journey and personal life.
How Kohli's Views on Number 18 Changed Over Time
When Kohli was first assigned jersey number 18, he didn't think much of it. It was just a number to him at the start.
After his India debut on Aug 18, 2008, the number developed more significance as his international career graph rose. His father's coincidental demise on Dec 18, 2006 added poignant meaning to the number.
Kohli has revealed he feels it went from being "just a number" to having a "cosmic connection" with his life's landmark moments and his identity as a cricketer.
Is Harish Salve Married Again? Who is Salve's Third Wife Trina?
The number 18 hence transformed into something profoundly personal rather than just a jersey number for Kohli. It carrying his debut date and father's death anniversary cemented its importance.
Why Virat Kohli Still Wears Jersey Number 18 Despite Captaincy and Stardom
Even after becoming one of cricket's modern greats and Indian captain, Kohli continues wearing 18 in Tests, ODIs and T20s.
He has stuck with 18 for India and Royal Challengers Bangalore throughout his evolution from a talented youngster to global cricket icon.
Kohli has revealed he feels spiritually connected to the number after the uncanny significance of the dates. The number is part of his cricketing journey.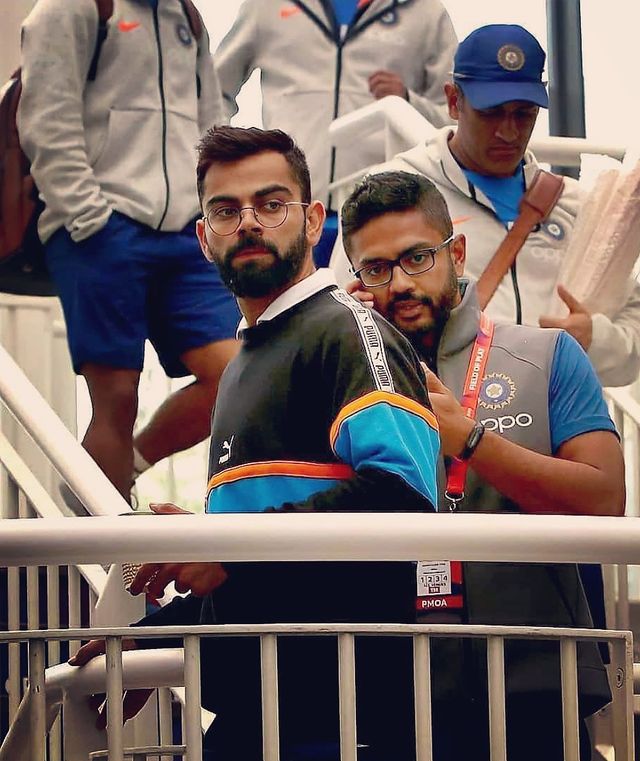 Despite his rise to stardom, captaincy duties, endorsements and prestige, keeping 18 represents upholding his beginnings and cherished memories. It reflects superstition, nostalgia and deeper meaning for Kohli.
Ditching 18 might be seen as disregarding his past which he strives to honor by keeping the jersey number.
How Has Jersey No 18 Become Synonymous with Virat Kohli?
The number 18 has become synonymous with Virat Kohli due to:
His meteoric rise while sporting the 18 jersey from youth cricket to global stardom.
Sticking with 18 throughout his international career rather than changing numbers.
Fans getting accustomed to him batting in 18 for over a decade.
His consistency and records achieved with 18 on his back, including fastest ODI century by an Indian.
Two life-altering events on 18th making the number profoundly meaningful for Kohli.
Kohli highlighting the quasi-spiritual connection he feels with the number in interviews.
Brands like Puma incorporating 18 in Kohli merchandise and marketing.
Use of hashtag #18 on social media by fans while posting about Kohli.
For all these reasons, Kohli and 18 have become inextricably linked in cricketing circles. The sight of him batting in number 18 has become etched in fans' minds.
How Kohli Feels Seeing Fans Wear His Jersey Number
Despite all his cricket accolades, Kohli still finds it surreal to see so many fans wearing his number 18 jersey.
In his own words, "I still find it surreal when we go to games and I see people wearing my jersey number and name. I find it surreal because as a kid, I wanted to wear the jersey of my heroes."
What Happened To Legendary Player Heath Streak? Is He Alive?
This shows that even after being a global cricket icon for years, the humble Kohli remains connected to his roots as a cricket-loving boy.
Seeing fans in the stands wearing 'Kohli 18' transports him back to when he yearned to wear jerseys of idols like Tendulkar. It reminds him of his journey.
The Brand Value of Virat's Jersey Number 18
Thanks to Kohli's popularity, number 18 has become a valuable brand in itself, used extensively for marketing purposes.
Sports brands like Puma leverage Kohli's revered 18 jersey in their promotions, apparel ranges and social media.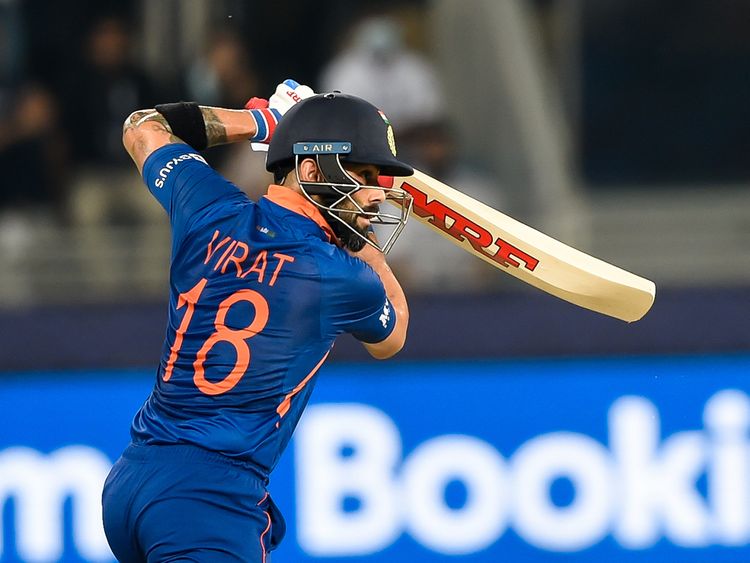 On endorsement deals, Kohli reportedly charges around INR 5 crore for a single sponsored Instagram post with him in his 18 jersey.
The immense brand value of Kohli's 18 comes from it being recognizable globally due to his stardom, superstitions around it and connection with fans.
Significant ODI Stats and Milestones in 18 No Jersey
Kohli has scored 13,027 ODI runs while wearing 18, at an incredible average of 57.38.
He has notched up 46 ODI centuries donning the 18 jersey, only behind Sachin Tendulkar.
26 of Kohli's ODI hundreds have come in successful run chases, a world record. Many of India's famous chases had Kohli batting in 18.
Kohli was fastest to 13,000 ODI runs while wearing 18 for India, taking just 267 innings.
In 2018, he became the first player ever to score 1,000 ODI runs in just 11 innings in a calendar year.
These stats prove Kohli's brilliance as an ODI batsman while adorning the 18 jersey and his knack for anchored famous run chases wearing it.
Why Virat Kohli Feels Jersey Number 18 Has Cosmic Energy
Asked about his connection with 18, Kohli said, "There has to be a cosmic energy to it. The choice of numbers you make subconsciously has an impact."
He believes the repeated significance of the date 18th in his life shows an inimitable energy and mystique around the number.
Why is Lainey Wilson Called a 'Dump Truck'?
To Kohli, 18 brings positive vibes which he draws strength from. He feels destiny brought 18 into his life.
The deep spiritual association indicates Kohli sees 18 not just as a jersey number but an enigmatic force that has become his identity.
Conclusion
In summary, Virat Kohli wears 18 not by conscious choice but a series of coincidences that imbued the number with cosmic meaning. His debut and father's death on 18th made it deeply significant. Over his decorated career, 18 has become synonymous with Kohli's identity and inseparable from his rise to stardom. Though initially arbitrary, the jersey number transformed into a spiritual symbol encompassing Kohli's life, values and memories.
Frequently Asked Questions (FAQs)
1. When did Virat Kohli start wearing 18 as his jersey number?
Kohli was first assigned jersey number 18 when he made his debut for the India Under-19 team in 2006. He continued wearing 18 through his rise to the senior India team in 2008 and has donned the number 18 jersey for India and RCB ever since.
2. What made jersey number 18 so meaningful for Kohli?
Two major events on the date 18 gave the number a serendipitous significance for Kohli – his India debut on Aug 18, 2008 and his father's tragic death on Dec 18, 2006. This imbued it with personal meaning.
3. Why does Kohli refuse to change his jersey number?
Kohli feels spiritually connected to 18 due to the special dates and wants to honor his origins by retaining it. He also feels it brings him cosmic luck and energy.
4. What has Kohli achieved wearing jersey no 18?
Some of Kohli's major achievements and milestones wearing 18 include fastest to 13,000 ODI runs, 26 ODI centuries in chases, and 13,027 ODI runs at an average of 57.38 and counting.