Ben Stokes' retirement U-turn ahead of the 2023 ODI World Cup has left fans puzzled about his current status in the format. The talismanic all-rounder had called it quits from ODIs in July 2022, only to make himself available again in August 2023. Let's analyze Stokes' eventful ODI career and the factors behind his on-off relationship with cricket's second-most popular format.
In Shorts:
Ben Stokes retired from ODIs in 2022 citing workload concerns but has now made a U-turn.
He was the player of the match in England's 2019 World Cup triumph and is their most reliable match-winner.
England's faltering ODI form and the 2023 World Cup around the corner must have swayed Stokes' decision.
His return significantly bolsters England's chances at the mega event where his all-round skills will be priceless.
However, Stokes may not continue playing ODIs for long after the World Cup with focus on Tests and T20s.
At 32, the upcoming World Cup seems like Stokes' last chance to win 50-over cricket's biggest prize.
A Promising Beginning And England's Trusted Match-Winner
Stokes made his ODI debut in 2011 against Ireland and was soon fast-tracked into England's 2015 World Cup plans. Though he couldn't prevent England's group stage exit, Stokes emerged as one of their few positives, scoring Australia's formidable bowling attack. His ability to contribute with both bat and ball made him a regular in England's ODI setup over the next few years.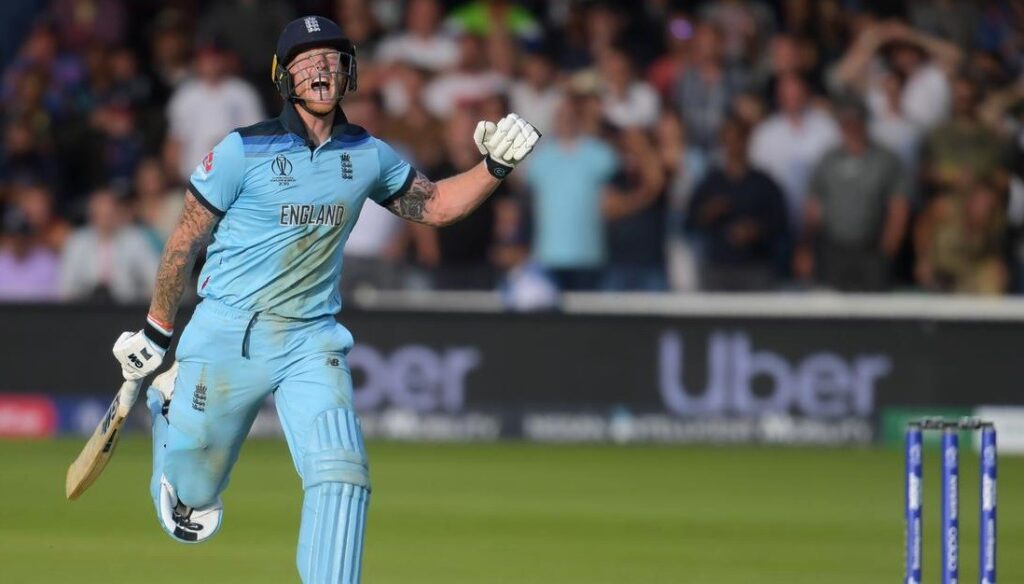 By the time the 2019 World Cup arrived, Stokes was one of the first names on the team sheet. He lived up to expectations in the tournament with valiant performances against South Africa, Australia, Sri Lanka, and India. However, his defining moment came in the dramatic final against New Zealand. Chasing 242, England were all but out of the game at 86/4 until Stokes played a steely knock of 84* to drag them to tie the scores. He then replicated his heroics in the Super Over, scoring 8 of England's 15 runs. His all-round brilliance earned him the Man of the Match award as England lifted their first World Cup trophy in thrilling fashion.
The Surprise Retirement Call – Why Did Ben Stokes Quit ODIs in 2022?
In July 2022, merely three years after his World Cup heroics, Stokes dropped a bombshell by announcing his retirement from ODI cricket. The decision stunned experts and fans as Stokes was only 31 and had plenty of cricket left in him.
Why Virat Kohli Wears Jersey Number 18? Mystery of Virat's No #18 Jersey
So why did he take this step? Stokes cited the "unsustainable" workload of playing all three formats as the primary reason. As England's Test captain and a gun T20 player, Stokes felt he couldn't devote the required energy and focus to ODIs. He also pointed out his chronic knee issues which could deteriorate further with excessive cricket.
Additionally, Stokes implied he wanted to exit ODIs on a high after the World Cup glory and make way for fresh talent. With the next 50-over World Cup still far away in 2027, the timing seemed right.
Life After ODI Retirement – Focusing On Tests And T20s
For the remainder of 2022, Stokes plied his trade as a Test specialist. He led a red-ball resurgence for England, employing an aggressive batting approach and intelligent leadership. England won four consecutive Test series under him across 2022.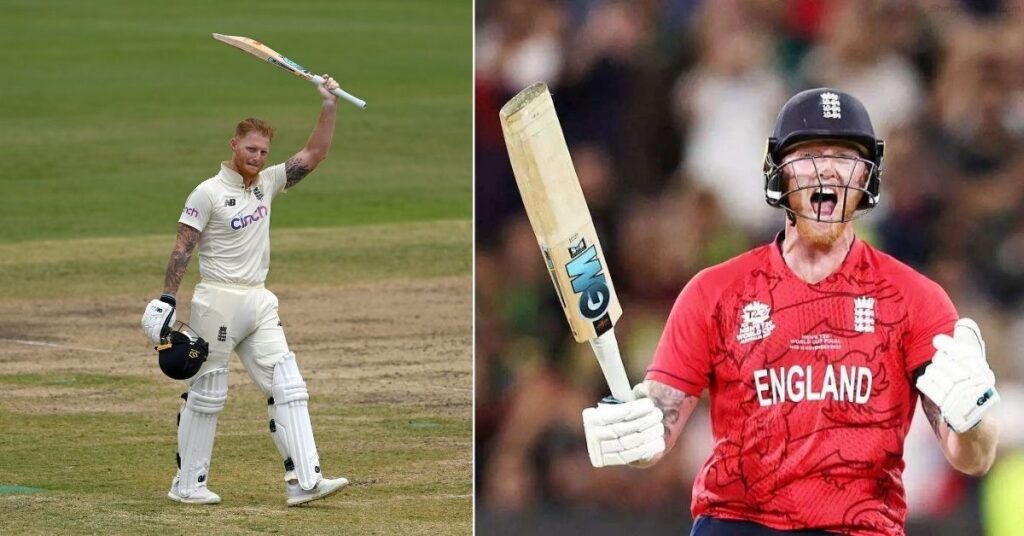 Meanwhile, Stokes continued to be a match-winner in T20 leagues like the IPL and The Hundred. He carried this form into the 2022 T20 World Cup where his unbeaten 52 powered England to the title.
Clearly, Stokes' ODI retirement allowed him to excel as captain in Tests and reinforce his value as a marquee player in T20 franchises. He seemed content thriving in the other two formats.
What Happened To Legendary Player Heath Streak? Is He Alive?
The Shock U-Turn – Why Has Ben Stokes Reversed His ODI Retirement?
In August 2023, the England selectors sprung a surprise by naming Stokes in the ODI squad for the New Zealand series. Considering Stokes' indifference towards returning, few saw this coming.
The likely factors behind his change of heart are:
The 2023 ODI World Cup being just a couple of months away. As the best all-rounder in limited overs cricket, Stokes must have felt it was his duty to defend England's title.
Batting coach Marcus Trescothick revealed he had been trying to convince Stokes for months. The selectors must have finally managed to persuade him.
Concerns over Stokes' knee seem to have abated after he bowled during the Pakistan Test series. This reduces the injury risk of his comeback.
England's ODI team undergoing a transition with several youngsters. Stokes' experience becomes vital to guide them in a World Cup.
With age catching up, the 2023 World Cup possibly being Stokes' last shot at 50-over glory.
Ben Stokes' Comeback and What it Means for England's World Cup Team
Stokes' return to the ODI setup is a monumental boost for England's World Cup defense. As a veteran of 105 ODIs, Stokes brings in vast experience that will be invaluable for a team in transition.
With the bat, he lends solidity to the middle-order and the ability to force the scoring rate when needed. As a fifth bowler, he provides balance and control. Additionally, Stokes' electric fielding is a major asset to England's ground fielding.
Most importantly, Stokes adds steel and maturity to the side besides lifting the morale and confidence of the whole dressing room. Under pressure situations in big games, England will look to their trusted match-winner to bail them out once again.
Why Siraj is Called Miya Magic? Siraj Miyan Revealed the Story
Stokes resuming the role of vice-captain also gives skipper Jos Buttler an able deputy. Overall, Stokes' U-turn couldn't have come at a better time with the World Cup around the corner.
What Does This Mean For Stokes' Future In ODI Cricket?
While Stokes is back for the 2023 World Cup, serious doubts remain if this ODI comeback will be short-lived. Much depends on how far England progress in the tournament and whether Stokes rekindles his love for the 50-over format.
There is a strong chance he might revert to being a Test and T20 specialist after the World Cup. Heavy scheduling and injury worries will continue to deter him from playing all formats.
However, coach Matthew Mott has expressed his desire to convince Stokes to stick around even after the World Cup. If England do manage to retain their title, the euphoria and success may tempt Stokes to prolong his ODI career.
Is Rohit Sharma (Hitman) Marathi or Telugu by Birth?
Either way, Stokes' participation in the upcoming World Cup is a blessing in disguise for England. After the ICC event, it remains to be seen if Stokes rides into the ODI sunset once and for all or decides to soldier on.
Ben Stokes' Illustrious ODI Career – Best ODI Performances Over the Years
Though Stokes' relationship with ODI cricket has been complicated, there's no denying his outstanding achievements in England colors. Let's revisit some of his finest knocks that highlight his value:
1. 101 off 79 balls vs Bangladesh (2016) – This maiden ODI ton anchored England's chase of 278. Stokes exhibited his big-hitting by smashing five sixes.
2. 102 off 109 balls vs Australia (2017)* – A belligerent century under pressure to help England pull off their highest ODI run chase (349).
3. 89 off 79 balls vs South Africa (2019) – Almost a match-winning effort in the World Cup opener until Stokes got out with 3 runs needed.
4. 79 off 54 balls vs India (2019) – A vital knock in a must-win game for England to outclass India's reputed bowling.
5. 84 off 98 balls in World Cup Final vs New Zealand (2019)* – The innings that is etched among the greatest in ODI history.
6. 84 off 89 balls vs West Indies (2017) – Stokes dazzled with 84 before taking 3/43 in the same match, a testament to his all-round brilliance.
Stokes' ODI Prospects – What the Future Holds
As Stokes resumes his stop-start romance with ODI cricket, the coming months will dictate whether this reunion lasts or not. Once again, England will bank on their champion player to inspire them to World Cup glory.
Given the physical and mental demands on Stokes, he is unlikely to play every ODI series after the ICC event. But he may be open to featuring in marquee tournaments and series should his body permit.
At 32, Stokes is in the twilight of his career but still has 2-3 years of top-level cricket left. It remains to be seen if the next two World Cups fall within his plans. Much will hinge on Stokes' own motivation and priorities.
Is KL Rahul Fit for Asia Cup 2023? Debate on His Selection
Nevertheless, having Stokes on board for the 2023 World Cup campaign is an enormous shot in the arm for England's title defense. The cricketing world will be glued to see whether Stokes can conjure up another World Cup miracle.
Frequently Asked Questions (FAQs)
1. Why did Ben Stokes initially retire from ODI cricket in 2022?
Stokes cited unsustainable workload from playing all three formats as the main reason. He wanted to focus more on Test captaincy and T20 cricket. His chronic knee issues were also a factor in retiring from ODIs.
2. How successful was Ben Stokes for England in ODI cricket?
Extremely successful. He scored 2924 runs in 105 ODIs at an average of 38.98 and took 74 wickets. His standout performance came in the 2019 World Cup final where his unbeaten 84 earned him Man of the Match award.
3. What made Ben Stokes reverse his ODI retirement decision?
The 2023 ODI World Cup being just a couple of months away seems to be the biggest motivator. Stokes wants to help England defend their title. Also, his knee worries have subsided recently.
4. Will Ben Stokes continue playing ODIs even after the 2023 World Cup?
It is uncertain. If England do well at the World Cup, he may continue. But workload issues may force him to focus on Tests and T20s only after the ICC event.