Star Indian cricketer Shikhar Dhawan has been granted divorce from his wife Aesha Mukerji Dhawan by a family court in New Delhi on grounds of mental cruelty inflicted on him during their marriage. The high-profile divorce case had made headlines after Shikhar filed for divorce earlier this year from Aesha, accusing her of domestic violence.
Shikhar Dhawan married Melbourne-based Aesha Mukerji, a former kickboxer, in October 2012. The couple have an eight-year-old son named Zoravar together who was born in 2014. Aesha had two daughters from an earlier marriage who were adopted by Shikhar after their wedding.
Cricketer Shikhar Dhawan vs Wife Aesha Dhawan Divorce Case
Years of Mental Trauma for Shikhar Dhawan Due to Wife's Actions, Says Court
In the divorce petition filed by Shikhar Dhawan, he alleged that Aesha resorted to domestic violence against him and caused mental harassment. The left-handed batsman claimed his wife refused to shift base to India after marriage and cut him off from their son Zoravar.
The Delhi court granting divorce observed that Shikhar endured mental agony for years due to being forcibly separated from his son. Aesha failed to prove the accusations as false or challenge them in court. The court accepted Shikhar's allegations that Aesha inflicted cruelty through her conduct in the marriage.
Aesha Made Owner of Shikhar's Australian Properties, Says Cricketer
Among the allegations leveled by Shikhar Dhawan against Aesha was that she forced him to purchase three properties in her name in Australia. Shikhar claimed Aesha compelled him to make her the owner of those homes.
The court noted that Aesha could not disprove she illegally became an owner of Shikhar's Australian properties. It also accepted Shikhar's charges that Aesha pocketed the sale proceeds from those homes. This proved the mental harassment faced by Shikhar in the doomed marriage.
Shikhar Allowed Visitation Rights for Son Zoravar by Court
While granting divorce to Shikhar Dhawan, the court allowed him visitation rights to meet his eight-year-old son Zoravar in both India and Australia. Shikhar had earlier accused Aesha of keeping their son away from him for years in Australia.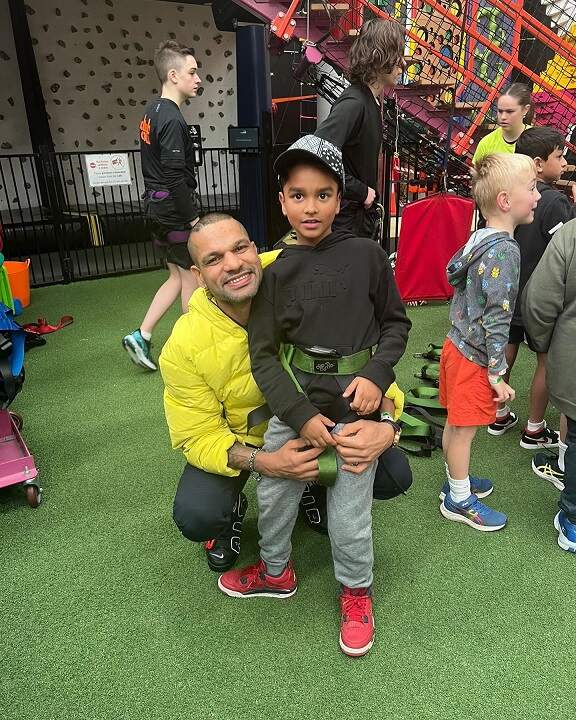 The court directed Aesha to bring Zoravar to India for overnight stays and visits with Shikhar and his family. Shikhar can now remain in contact with his son despite the divorce from Aesha. However, the court did not specify child custody arrangements for Zoravar.
Allegations of Forced Child Support for Stepchildren Made by Shikhar Dhawan
Among the other serious charges leveled by Shikhar Dhawan against Aesha was that she forced him to pay child support not just for their son Zoravar but also for her two daughters from her previous marriage.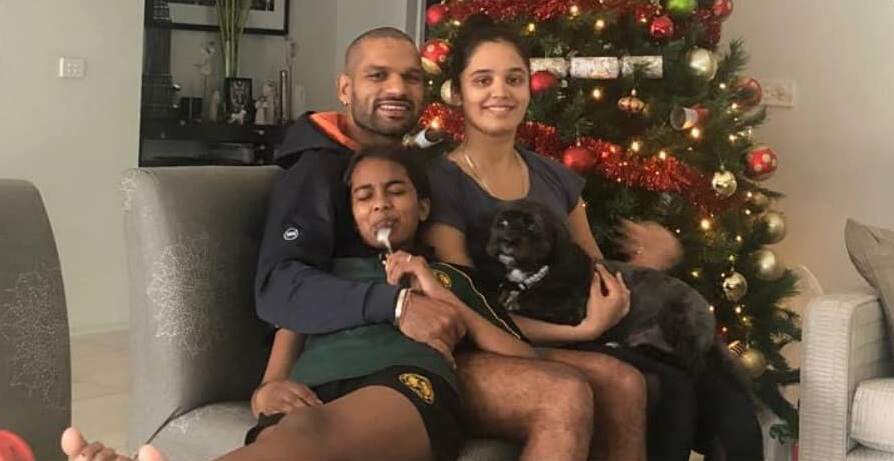 Shikhar Dhawan Children: Know All About Zoravar, Rhea and Aliyah Dhawan
Shikhar claimed Aesha compelled him to financially support her daughters even though she already received child support from her ex-husband for them. By granting divorce, the court accepted these accusations showing the mental cruelty inflicted by Aesha.
The latest court ruling brings an end to the long-drawn and bitter divorce battle between cricketer Shikhar Dhawan and his estranged wife Aesha. While Shikhar can now move forward in his personal life, the divorce coincides with his career being at a crossroads after being excluded from India's T20 World Cup squad.