Serial prankster Daniel Jarvis, better known as his alter ego Jarvo 69, has once again sparked headlines and debate after invading the pitch at the high-profile India vs Australia World Cup cricket match. This latest stunt spotlights the checkered history and prior controversies of the mysterious Jarvo 69.
This in-depth profile provides insight into how Jarvo rose to fame through audacious pranks and sporting disruptions, while continually evading consequences. By exploring his backstory and previous antics, we can better understand the methods and motivations of one of the most notorious ambush marketers today.
Who is Jarvo 69 (Daniel Jarvis)?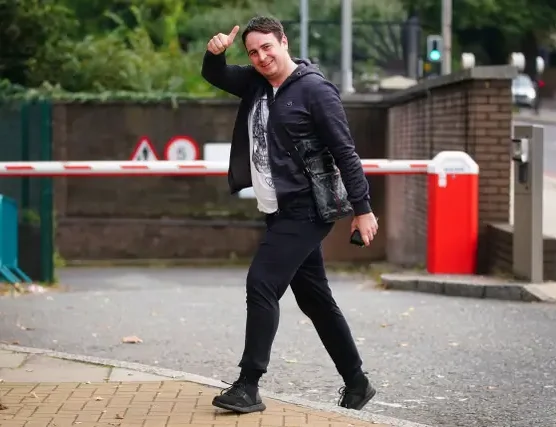 Daniel Jarvis is a YouTube personality and prankster from Gravesend, Kent in England. He runs a YouTube channel under the pseudonym "Jarvo69" where he posts prank videos, parody songs, and vlogs to over 50 million views.
Jarvis first began actively disrupting high-profile sporting events in 2021, invading the pitch dressed in full player gear during England's cricket test match against India. This kicked off a series of headline-grabbing stunts at various events involving the English and Indian national cricket teams.
How Did Daniel Jarvis Gain Fame Through Pitch Invasions with Jarvo 69?
Jarvo's first major notoriety came in August 2021 when he invaded the Lord's pitch during an England vs India test match. Dressed suspiciously like an Indian player, he briefly interacted with amused England batters before being escorted off by security.
Infamous Pitch Invader Jarvo 69 Invades Pitch at Ind vs Aus World Cup Match
This seemingly harmless stunt highlighted vulnerabilities in sporting event security, while providing comedy and virality for Jarvo's personal brand. But things took a more serious turn in September 2021 when he collided with England cricketer Jonny Bairstow after invading the pitch and attempting to bowl at the Oval.
For this disruptive conduct, Jarvo received an 8-week prison sentence and 2-year ban from all sporting venues in England and Wales. However, the light punishment failed to deter him from continuing his attention-seeking invasions.
Daniel Jarvis' Biggest Sporting Disruptions and Controversies
Aside from his myriad pitch invasions in cricket matches, Jarvo has orchestrated several other major sporting pranks:
August 2021: Invaded pitch during England vs India cricket Test match at Lord's in London
August 2021: Repeated pitch invasion during second England vs India Test at Lord's
August 2021: Invaded pitch again during third Test between England and India at Leeds
September 2021: Entered pitch during fourth England vs India Test match at The Oval, colliding with Jonny Bairstow
September 2021: Performed a haka after lining up with New Zealand's rugby team before match vs Wales
May 2022: Invaded pitch at Champions League final between Liverpool and Real Madrid
October 2022: Played explicit pornographic noises over speakers to disrupt BBC's FA Cup coverage
October 2023: Latest pitch invasion at India vs Australia opening World Cup cricket match
These antics demonstrate Jarvo's relentless drive for internet fame and viral notoriety. He has capitalized on lax security measures and exploited crowds to parachute into high-profile sporting events for attention.
What Legal Consequences Has Jarvo 69 Faced?
Despite arrests, fines, and short bans, Jarvo has largely escaped serious legal punishment for his disruptions. The 8-week suspended sentence for colliding with Bairstow represented his harshest penalty to date.
Critics argue he has been the beneficiary of lenient treatment from judges and light trespassing charges. Lax enforcement has emboldened Jarvo to continuously push the boundaries with his publicity stunts.
Nonetheless, the aggregating effect of Jarvo's distractions is sparking a public backlash. With officials now on high alert, it may get far tougher for Jarvo 69 to keep evading consequences.
Why Does Daniel Jarvis (aka Jarvo 69) Keep Invading Pitches and Events?
At the core, Jarvo's objective is drawing attention to himself and his Jarvo69 brand. As an aspiring YouTuber and comedian, he uses headline-grabbing pranks to gain followers, subscribers, and notoriety.
The invasions provide comedy and absurdity that captivates social media users. Jarvo himself has admitted the desire for internet fame drives his hijinks. "It's all fun and games, I'm just an idiot who does things for reactions," he explained in an interview.
This ceaseless quest for virality and clicks comes at the cost of players' safety and sporting integrity. It remains to be seen how officials and the public will respond to his branding tactics moving forward.
Summery:
Daniel "Jarvo 69" Jarvis is a prank YouTuber known for sporting event invasions
He gained fame from pitch invasions during England vs India cricket matches
Jarvo has disrupted Champions League soccer, BBC broadcasts, and the Cricket World Cup
He has escaped serious punishment so far despite arrests and short bans
His stunts aim to get attention and viral fame for his YouTube brand
Officials are losing patience as his antics escalate danger and disruption
Conclusion: The Controversial History of Prankster Jarvo 69
Love him or hate him, Daniel "Jarvo 69" Jarvis has achieved internet infamy through his pitch invasions and outrageous pranks. His publicity stunts have disrupted cricket matches, soccer games, and broadcast studios to spotlight security flaws and garner clicks.
However, the aggregating effect of Jarvo's distractions is testing the patience of players, leagues, and authorities. As funny as some may find his antics, the threat posed to safety and competition integrity is serious. Don't be surprised if this attention-seeking trickster finally faces real consequences soon.
Frequently Asked Questions (FAQs)
1. Who is Daniel Jarvis?
Daniel Jarvis, better known as "Jarvo 69 aka BMWJarvo", is a British YouTuber and prankster who has become infamous for invading pitches and disrupting high-profile sporting events.
2. Why did Jarvo start invading pitches?
Jarvo started pitch invading in 2021 as a way to gain attention and internet fame for his YouTube channel and persona "Jarvo 69". His invasions provided comedy but highlighted security flaws.
3. Which major sporting events has Daniel Jarvis disrupted?
Daniel Jarvis has invaded pitches as Jarvo 69 during cricket matches between England and India, performed a haka with New Zealand's rugby team, disrupted the Champions League soccer final, and interrupted a BBC broadcast of a FA Cup match.
4. What was Jarvo's most controversial invasion?
Jarvo received an 8-week suspended sentence for colliding with cricketer Jonny Bairstow after invading the pitch during an England vs India Test match in September 2021.