The recent historic mission of Emirati astronaut Sultan Al Neyadi to the International Space Station captivated the Arab world and marked a new era for the UAE's space program. Al Neyadi's record-breaking 6-month stay in space was aimed at furthering scientific research while also inspiring young people across the Middle East.
As the first Arab astronaut to live on the ISS long-term and perform a spacewalk, Al Neyadi pioneered new achievements for the region. This groundbreaking mission provides insights into the UAE's motivations for space exploration and the qualities that make Al Neyadi a trailblazing astronaut.
Why Send an Emirati to Space? The UAE's Space Ambitions
The UAE established its astronaut program in 2017, selecting Al Neyadi among thousands of candidates to become one of the nation's first astronauts. Launching Emiratis into space aligns with the forward-looking vision of the UAE's leadership.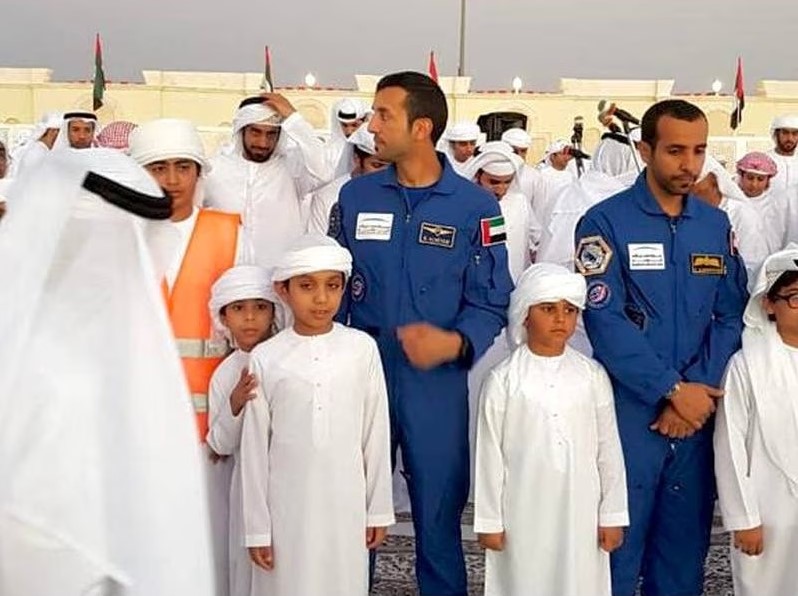 The oil-rich nation aims to diversify its economy and develop technology-focused industries, including an ambitious space sector. By sending highly-qualified citizens like Al Neyadi to work with international space agencies, the UAE gains valuable experience to boost its own space capabilities. The astronaut program also motivates Emirati youth to pursue careers in science and engineering to help the UAE become a leader in space.
India's Lunar Dreams – Meet The Leaders Inside Chandrayaan 3
Furthermore, the UAE views space exploration as a way to forge new international partnerships and diversify global participation in space research. As the first Arab astronaut to live on the ISS, Al Neyadi introduced Emirati and Arab culture to an international audience. His mission signals that the region can also play an important role in humanity's shared quest to explore the cosmos.
Overall, sending Al Neyadi to space aligns with the UAE's goal of using its space program to build national scientific capacity and inspire young people while also collaborating globally.
How Was Sultan Al Neyadi Selected and Trained for the Mission?
In 2017, the Mohammed Bin Rashid Space Centre (MBRSC) chose Al Neyadi and Hazza Al Mansoori as the UAE's first two astronauts from over 4,000 applicants. Both men demonstrated exemplary skills, education, fitness and dedication throughout a rigorous selection process.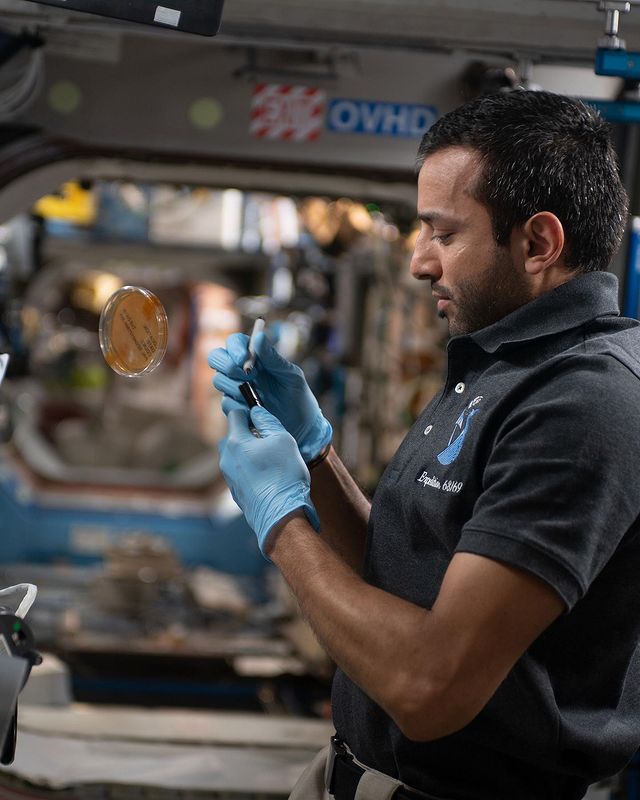 Moreover, Al Neyadi earned a PhD in information technology, giving him valuable technical expertise. His background as an engineer with the UAE Armed Forces provided discipline. A lifelong passion for fitness, including earning a brown belt in Brazilian jiu-jitsu, proved he had the strength to endure space travel.
Chandrayaan Successful Country List Who Have Soft-Landed on Moon Before India
After selection, intensive training prepared Al Neyadi for the ISS mission. At Russia's Yuri Gagarin Cosmonaut Training Center, he underwent physical, mental and technical training over five years. Sessions included flight simulations, spacesuit training, and classes on the Russian language used on missions. Training at NASA, ESA and JAXA facilities covered ISS operations, spacewalks and emergencies. Ultimately, this extensive preparation equipped Al Neyadi with the knowledge and skills required for his record stay in space.
Goals and Details of Al Neyadi's Historic Space Mission
In March 2023, Al Neyadi launched to the ISS with SpaceX's Crew-6 mission alongside three fellow astronauts. He was originally slated to stay only briefly before the UAE secured a longer 6-month mission.
Al Neyadi's primary goal was engaging in scientific experiments and research across diverse fields including medicine, biology and physics. Throughout his ISS expedition, he worked on over 200 experiments designed by researchers worldwide. He also led two experiments proposed by UAE universities to study effects of microgravity and radiation.
List of Chandrayaan-3's Main Lead Scientists Name Who Made India Proud
During his mission, Al Neyadi achieved several historic firsts. In April, he became the first Arab astronaut to perform a spacewalk. Lasting over 7 hours, the spacewalk prepared the ISS for upcoming solar array installations.
In May, Al Neyadi welcomed two Saudi astronauts to the ISS – the first time three Arabs shared the station. By his mission's end in September, Al Neyadi had spent over 185 days in space, a record for an Arab astronaut. These achievements demonstrated that the UAE and the region possess the capabilities for meaningful contributions in space exploration.
Sultan Al Neyadi's Advance Scientific Knowledge Through Research
The hundreds of experiments conducted by Al Neyadi addressed critical questions across scientific disciplines. In the field of health, he worked on studies exploring cardiovascular function, back pain, the immune system, fluid behavior, sleep impacts and more.
These could aid in developing treatments for medical issues facing astronauts during long-duration space travel and people on Earth. Plant biology investigations focused on adapting food growth for future space missions to places like Mars.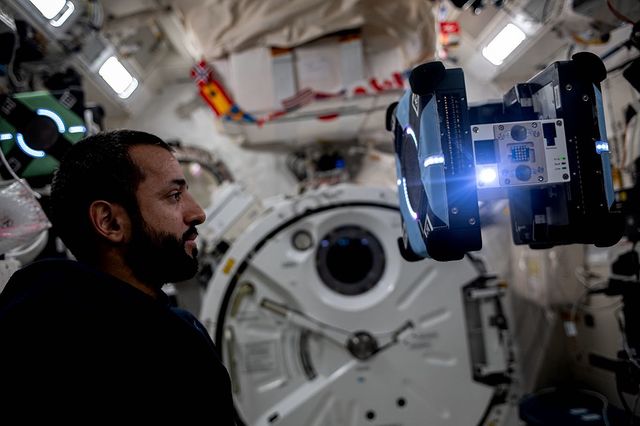 Materials science studies examined how the space environment affects fundamental material properties, providing data to design future spacecraft. Technical demonstrations tested new technologies like 3D printing that could support deep space missions.
When is the Super Blue Moon Occurring in 2023?
Al Neyadi also photographed atmospheric and geologic patterns on Earth, capturing valuable images for Earth science research. In post-mission debriefs, he will provide detailed first-hand observations to complete these diverse studies. By advancing such impactful research, Al Neyadi's mission generated insights to benefit space exploration, scientific innovation and life on our planet.
How Did Al Neyadi Inspire and Engage Youth in the UAE and Arab World?
As a pioneering Arab astronaut, Al Neyadi recognized that his mission could ignite passion in regional youth for space and science. Prior to launch, he engaged students in the UAE's "Arab Astronaut to the ISS" competition, which selected experiments for him to complete in space.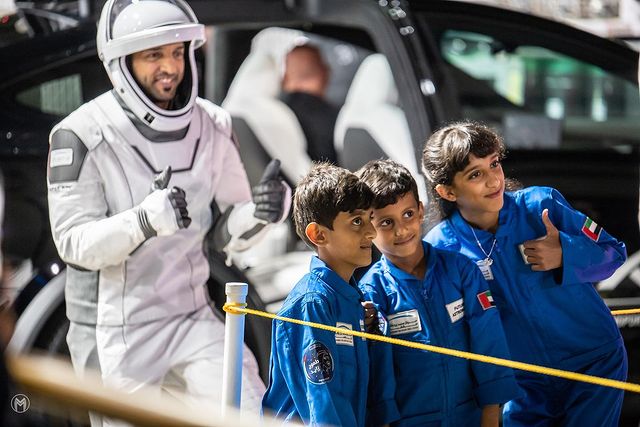 While on the ISS, Al Neyadi frequently made videos and live calls to share his experience and knowledge with Arab students and the public. He emphasized that young people could also achieve great things if they worked hard and pursued education.
Al Neyadi brought elements of Arab culture into his mission, playing regional music on the ISS and photographing Middle Eastern landscapes. This showed the region's rich heritage through a modern technological lens that fascinated Arab youth.
After returning, Al Neyadi continues to speak at schools and universities, sparking dreams of space exploration. By championing inclusion and diversity in space, he provides an inspiring role model proving that young people from the UAE and across the Arab world can reach for the stars.
Al Neyadi's Achievements Usher in a New Era for the UAE Space Program
Sultan Al Neyadi's history-making mission represented a coming of age for the UAE's space program. Through this international collaboration, the UAE gained invaluable experience in human spaceflight. Al Neyadi paved the way for future Emirati astronaut missions that will continue advancing the nation's space capabilities.
The scientific insights from his ISS research will drive innovation, with potentially broad applications on Earth and in space. Most importantly, Al Neyadi showed millions of young people in the UAE and greater Arab world that they can pursue their dreams in space or science. As the UAE's space program moves forward, Al Neyadi's pioneering mission will be remembered for breaking barriers and inspiring the scientists of tomorrow.
Frequently Asked Questions (FAQs)
1. Why was Sultan Al Neyadi chosen to be an astronaut?
Al Neyadi was selected from over 4,000 applicants to be one of the UAE's first astronauts based on his excellent education, engineering background, fitness, and dedication throughout a rigorous selection process.
2. How long did Al Neyadi train for his mission?
Al Neyadi trained extensively for over 5 years at facilities in Russia, the U.S., Europe, and Japan to gain the required skills and knowledge for his 6-month ISS mission.
3. What was the purpose of Sultan Al Neyadi's space mission?
The goals were to conduct scientific experiments, make history as the first Arab astronaut on a long-term ISS mission, and inspire youth in the UAE and Arab world to pursue space and science.
4. What was significant about Al Neyadi's spacewalk?
During his mission, Al Neyadi became the first Arab astronaut to perform a spacewalk, which lasted over 7 hours as he helped prepare the ISS for upcoming solar array installations.
5. What kinds of experiments did Al Neyadi work on?
He conducted over 200 experiments involving health sciences, biology, physics, materials science, Earth observation and technology demonstrations.
6. How long was Sultan Al Neyadi in space total?
Al Neyadi spent a record-breaking 185 days living and working aboard the ISS until his return to Earth in September 2023.