The chupacabra is one of the most famous monsters in Latin American folklore. But does this mythical blood-sucker actually exist, or is it just an urban legend? In this article you'll learn the origins and descriptions of the chupacabra, analyze the evidence for and against its existence, and try to solve the mystery of whether this iconic creature is real or myth.
What is the Chupacabra?
The chupacabra (Spanish meaning "goat sucker") is said to be a creature that attacks livestock at night and drinks their blood. Descriptions vary, but it is often portrayed as a heavy, reptile-like creature the size of a small bear, with a row of spines down its back. Another common depiction is of a strange wild dog with little hair, an elongated snout, and sharp fangs.
Chupa cabra reports started in Puerto Rico in the 1970s, but have since spread across Latin America and the southern US. Though eyed skeptically by science, the chupa cabra remains a popular monster both in folklore and pop culture.
Where Did the Legend Originate?
The chupacabra first entered the public consciousness in 1975 in Puerto Rico, when a string of bizarre livestock deaths were blamed on a vampire-like creature dubbed "El Vampiro de Moca." While farmers claimed something was sucking their animals dry of blood, no creature was ever caught or properly observed.
The contemporary idea of the it can be traced to March 1995, when eight sheep were found dead in Puerto Rico, each reportedly drained entirely of blood through small incisions. That August, eyewitness Madelyne Tolentino described seeing the creature, giving it its now famous name. The chupacabra was quickly seized on in popular culture and countless sightings soon followed across Latin America.
What Evidence Exists That the Chupacabra Is Real?
There are two main types of evidence used to argue for the reality of the chupacabra: eyewitness accounts of sightings and strange livestock deaths attributed to the creature, and discovery of chupacabra carcasses. In places like Puerto Rico, Chile, Mexico and Texas, farmers have reported finding animals dead with odd puncture wounds and drained of blood overnight. And many claim to glimpse the monster, providing descriptions that reinforce the myth.
Since 1995, several corpses of unusual hairless creatures have also been found and put forward as dead chupacabras, though they have usually been proven to be dogs or coyotes with severe skin disease. Still, to believers, this evidence confirms something bizarre is out there attacking animals in the night.
Why Do Scientists Doubt the Chupacabra Is Real?
Scientists almost unanimously agree that the chupacabra does not exist as a real creature for two main reasons: the lack of conclusive physical evidence and plausible scientific explanations for sightings. No definitive specimen or remains of an unknown vampiric animal have been found and studied. Reports are based on brief eyewitness accounts, which are unreliable.
Corpses thought to be the chupacabra have turned out to be identifiable diseased animals. Claims that prey animals were drained of blood are also unproven. And sightings almost always occur at night, when visibility is poor.
Most compellingly, wildlife experts argue that the symptoms of conditions like mange would cause mangy coyotes to match common chupacabra descriptions and behavior, providing a scientific explanation for the monster as merely sick dogs.
Do Chupacabra Sightings Prove It's Real?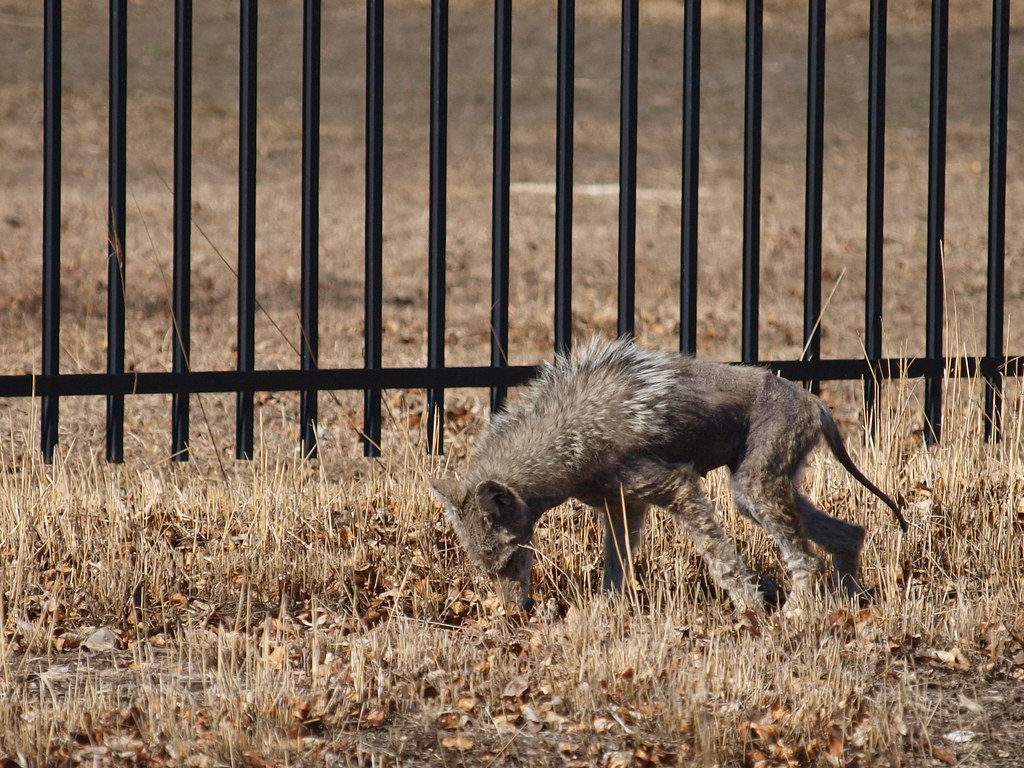 Stories of encounters with the chupacabra are plentiful, but do they conclusively demonstrate it exists? Eyewitness reports are considered the least reliable form of evidence, since perception, memory, and bias can distort accounts. And they display contradictions about the chupacabra's appearance that undermine their credibility.
With no photos, videos, samples of DNA, or physical specimens provided, sightings alone do not make a persuasive case for the reality of the creature. Some can likely be explained away as misidentified animals, especially considering the poor visibility at night when most encounters occur. The lack of conclusive physical proof tends to place chupacabra sightings in the realm of imagination rather than zoology.
Could the Chupacabra Be an Undiscovered Species?
A common counterargument is that the chupacabra could simply be some heretofore unknown or extinct animal. After all, new species are found regularly, even large mammals like gorillas.
But scientists don't generally accept undiscovered complex organisms appearing out of thin air in heavily populated modern environments. And DNA tests on alleged chupacabra corpses have revealed only identifiable animals like canines and rodents, not anything undocumented.
Evolutionary biology makes it unlikely that chlorophyll-based blood-sucking creatures like the chupacabra exist. The conditions, food sources, and genetics needed for such a being simply don't add up. There are more plausible explanations.
Are Dead Chupacabras Just Mangy Coyotes?
In recent decades in the southern US, many supposed chupacabra carcasses have been found that upon DNA analysis turned out to be canids with severe skin disease.
Biologists now believe these cases can be attributed to coyotes severely afflicted by mange mites, which cause fur loss and skin lesions. The creatures then appear hairless with thick, wrinkled skin, pronounced features, and an uncharacteristic gait. Seeking easier prey in their weakened state, they may attack livestock, fueling blood-drainage myths.
Wildlife experts propose that mange-ridden coyotes fit the profile, appearance, and behavior described in chupacabra sightings, providing a rational scientific explanation for the purported monster as simply sick animals.
Could the First Sighting Have Been Inspired by a Movie Monster?
Skeptics have noted an intriguing pop culture influence around the time the chupacabra exploded into public consciousness. The eyewitness who first described seeing the creature, Madelyne Tolentino, had reportedly just seen the film Species, released in Puerto Rico in July 1995.
The monster Sil designed for that movie closely matches Tolentino's highly specific original chupacabra depiction. This raises the possibility her account was a confabulation shaped by the science fiction film, not an actual unknown creature. The movie monster might have inspired the modern legend, explaining why the chupacabra has no confirmed roots prior to 1995.
Why Does the Legend Persist If the Chupacabra Isn't Real?
Despite the lack of definitive proof and plausible scientific explanations debunking its existence, the myth of the chupacabra endures. This speaks to the enduring appeal of monsters, particularly blood-feeding creatures, in the human imagination.
On a psychological level, they represent fears of harm, disease, and death. And the chupacabra's association with vampires reinforces its popularity. Rural communities where livestock are imperiled also desperately want to believe some predator is responsible, rather than accept mundane causes or admit ignorance.
With the power of mass media and oral traditions, the chupacabra has morphed from folklore into an internationally recognized Latin American cultural icon, ensuring its immortality as a modern myth whether real or not.
Is Chupacabra a Cat or any Animal?
No, a chupacabra is not considered to be a real animal or cat. The chupacabra is a legendary cryptid, a creature from folklore that is described as attacking livestock and draining their blood. Despite alleged sightings over the years, there is no scientific evidence that chupacabras exist as real creatures.
The chupacabra is usually described as an unusual predatory animal with features like spines, leathery skin, and alien-like appearance. Common depictions include:
A reptile-like creature that stands on two legs
A wild dog or coyote-like animal with a pronounced spinal ridge
A small kangaroo-like creature that hops
In reality, supposed chupacabra sightings and attacks on livestock are most likely explained by mangy coyotes. The skin disease mange can make coyotes lose their fur and look very abnormal, fitting descriptions of the chupacabra.
Other sightings may be misidentified dogs, foxes, or other wildlife suffering from mange or appearing unusual for other reasons. There are no known specimens or biological evidence that confirms the existence of the chupacabra as a real animal or cat species. It appears to only exist as a piece of folklore and a cultural legend.
Is Further Investigation Needed to Get Proof?
Proponents argue more serious research is required before dismissing the chupacabra's reality, and scientists concede definitive proof confirming or refuting its existence remains elusive. But given the lack of promising evidence so far, most consider further investigation a waste of resources.
DNA testing alleged carcasses can easily debunk them as sick canines. And no defensible photos, video, specimens, or other tangible evidence has been forthcoming despite decades of supposed sightings. With no breakthroughs imminent, research efforts are better directed elsewhere. The chupacabra's existence in folklore seems likely its only realm.
Conclusion
The chupacabra is a Latin American monster said to drink the blood of livestock, with descriptions varying from a heavy reptilian creature to a wild dog with spines.
Though numerous livestock deaths and alleged sightings have been attributed to the chupacabra, there is no conclusive physical proof it exists.
Scientists argue plausible explanations like mangy coyotes debunk the chupacabra as merely folklore and pop culture legend.
The original eyewitness account closely matched a movie monster, fueling skepticism about whether the chupacabra is real versus imagined.
Lack of evidence and better scientific explanations keep the chupacabra in the realm of myth, despite its popularity and intriguing backstory.
The chupacabra remains one of the great mysteries and icons of Latin American folklore, but a reasoned look at the evidence seems to place the blood-sucking monster firmly on the fictional side of the line between fact and fantasy. While the legend will surely persist and continue to evolve for generations to come, we may have to accept that this famous creature is unlikely to manifest in the real world anytime soon. The truth is out there, but the chupacabra probably isn't.
Frequently Asked Questions (FAQ)
1. What does "Chupacabra" mean?
Chupacabra literally translates to "goat sucker" in Spanish. The name comes from its legendary penchant for attacking and drinking the blood of livestock like goats.
2. What does the Chupacabra supposedly look like?
Descriptions vary widely, but the chupacabra is often described as a heavy creature the size of a small bear, with reptilian or dog-like features and a row of spines down its back. Some reports liken it to a strange wild dog with little hair, an elongated snout, and sharp fangs.
3. Where did stories of the chupacabra come from?
The chupacabra legend originated in Puerto Rico in the 1970s, when a series of bizarre livestock deaths were blamed on a vampire-like creature. The contemporary chupacabra myth traces back specifically to 1995, after additional unexplained animal deaths.
4. Does the chupacabra really drink blood?
According to legends, the chupacabra drains the blood of goats, sheep, and other livestock through bizarre puncture wounds. But necropsies of alleged prey have never confirmed blood loss, putting the vampire-like traits in doubt.
5. Has any evidence of the chupacabra been found?
No definitive or scientific evidence like DNA samples, specimens, or other remains confirming the existence of the chupacabra have been obtained. Some corpses initially claimed to be the chupacabra have turned out to be diseased canines.
6. Why don't scientists think the chupacabra is real?
Scientists point to the lack of conclusive physical evidence and plausible scientific explanations for sightings that call the creature's existence into question. Conditions like mange match common chupacabra descriptions and behaviors, suggesting sightings are cases of mistaken identity.