India's historic Chandrayaan 3 mission represents the culmination of years of research and development by a team of exceptional scientists. As the spacecraft completes key milestones on its journey to demonstrate soft landing on the Moon, this is an opportune moment to highlight the talented individuals who have poured their expertise into this enterprise. Their vision and dedication inspires the entire nation to reach for the stars.
Chandrayaan 3 builds on the successes and learnings from previous lunar missions Chandrayaan-1 and Chandrayaan-2. While achieving orbit and conducting orbital science, Chandrayaan 2 faced challenges during its landing attempt in 2019. Chandrayaan-3 aims to overcome this hurdle and expand India's capabilities. Touchdown is expected on August 23rd.
The Visionaries Charting India's Space Program
Steering a complex Moon mission requires strategic thinking along with scientific talent. The leaders setting the direction for Chandrayaan-3 with their wealth of experience are:
S. Somanath – Expanding ISRO's Capabilities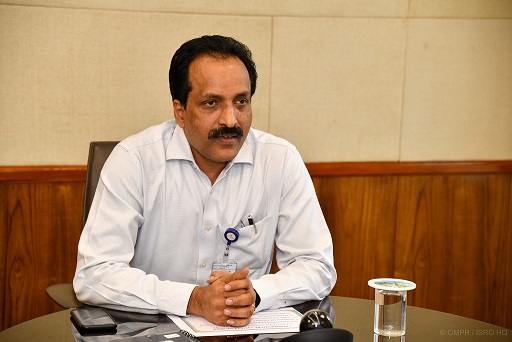 As Chairman of the Indian Space Research Organisation (ISRO), S. Somanath has been the driving force behind several key projects, including Chandrayaan 3. Known for his technical prowess, he earlier headed ISRO centers developing rocket and propulsion technologies. His vision encompasses ambitious upcoming missions like Gaganyaan and Aditya-L1.
Somanath's leadership has instilled confidence that Chandrayaan 3 will accomplish all mission objectives. He represents ISRO's phenomenal progress as an advanced space organization.
K. Sivan – Architect of the Chandrayaan Program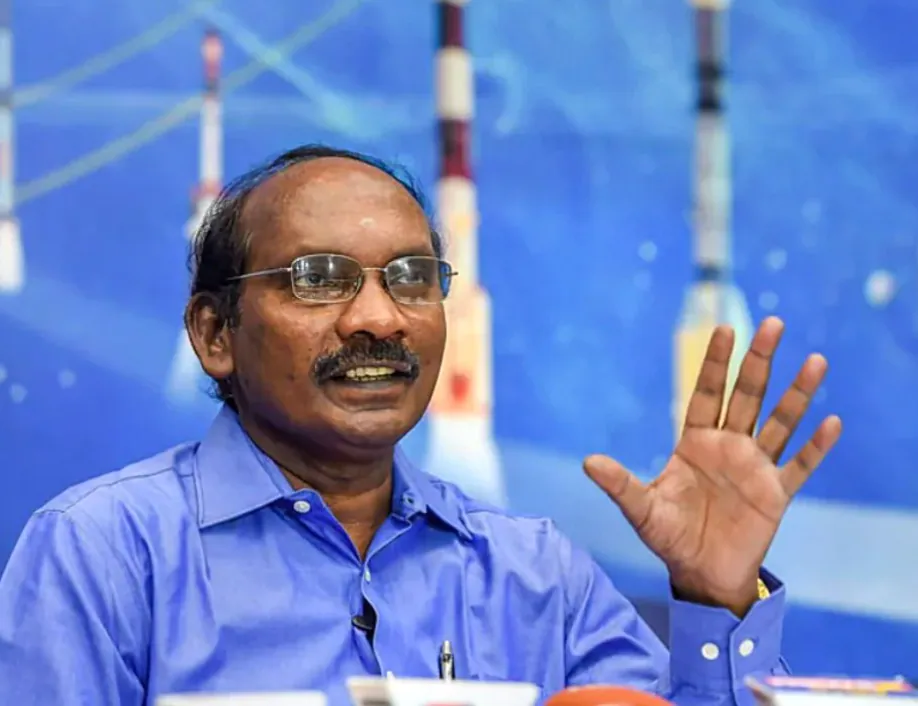 As former Chairman of ISRO, K. Sivan presided over Chandrayaan 2 and conceived Chandrayaan 3 to build on this legacy. His immense contributions include developing cryogenic engines and the PSLV and GSLV rocket families.
Also Read: Chandrayaan-3 Current Live Location, Landing Date, Time and Place on Moon
Sivan's imprint on the Chandrayaan missions remains indelible. He set in motion ISRO's thorough preparations to realize India's lunar aspirations.
A. S. Kiran Kumar – Paving the Way for Deep Space Exploration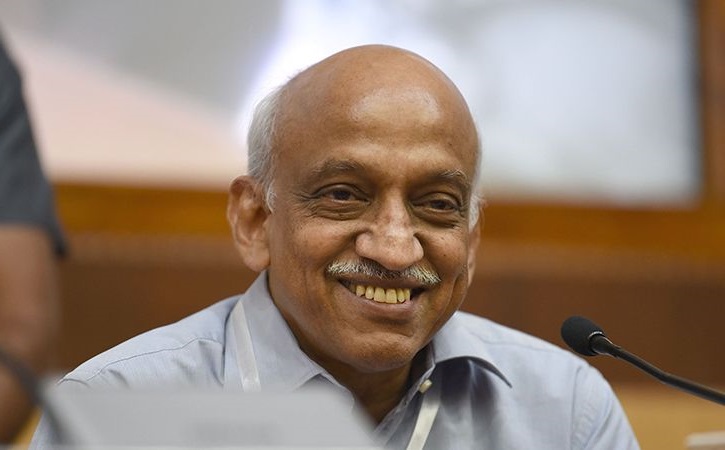 Another former ISRO Chairman, A.S. Kiran Kumar made Chandrayaan-1 a success during his tenure. This first lunar probe boosted ISRO's deep space exploration capabilities, setting the stage for more complex Chandrayaan 2 and 3.
Kumar played an influential role in developing technologies like the GSLV and electric propulsion. He helped cement ISRO's reputation globally.
The Taskmasters Realizing the Moon Mission
While leaders define the roadmap, dedicated project directors convert plans into reality through their program management skills and technical expertise:
P. Veeramuthuvel – Spearheading Chandrayaan 3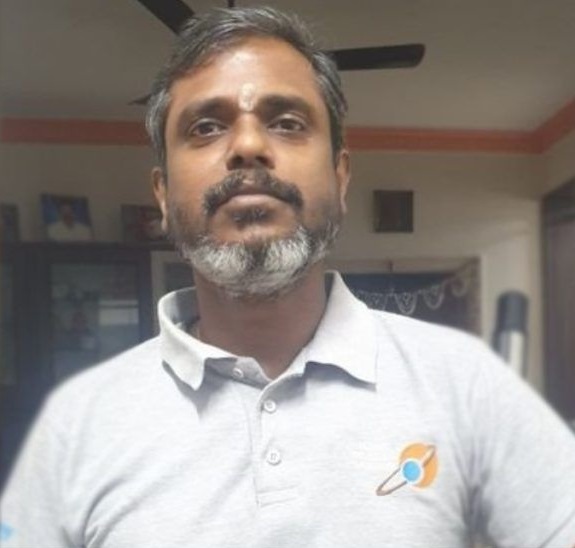 As Chandrayaan 3 Project Director, P. Veeramuthuvel leads all aspects of this mission. He was earlier involved with negotiations for NASA's instruments aboard Chandrayaan 2, giving him invaluable experience.
Veeramuthuvel's project management talents have driven the rapid realization of this mission. He will oversee operations till touchdown.
M. Vanitha – Guiding Chandrayaan 2 to Fruition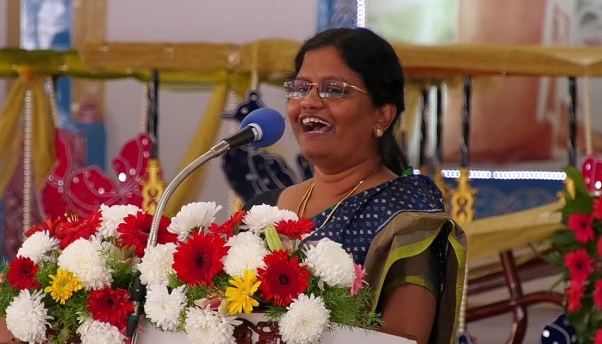 M. Vanitha served as the Project Director for Chandrayaan 2 after playing key engineering roles in previous ISRO projects.
Also Read: How Many Planets are in Retrograde Motion Right Now in 2023?
Although Chandrayaan 2 could not accomplish soft landing as intended, Vanitha is credited with the mission's many other achievements, including precise lunar orbit insertion.
M. Annadurai – Architect of Chandrayaan-1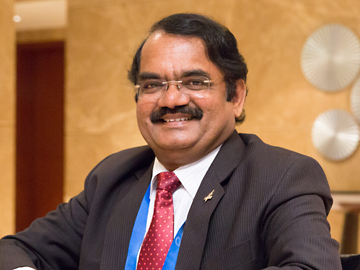 As the first Project Director of Chandrayaan-1, M. Annadurai led ISRO's historic first foray beyond Earth orbit.
Annadurai's technical leadership was instrumental in delivering this low-cost lunar mission. He helped establish India as a spacefaring nation.
The Specialists Overseeing Key Aspects
The Chandrayaan 3 endeavor also relies on subject matter experts who ensure their specific disciplines contribute to mission success:
S. Mohana Kumar – Launch Vehicle Champion
As Mission Director, S. Mohana Kumar played a pivotal part in the successful July 14th launch of Chandrayaan 3 aboard the GSLV MkIII rocket.
Mohana Kumar's oversight of this high stakes rocket launch paved the way for the spacecraft to start its journey. He will continue guiding till landing.
S. Unnikrishnan Nair – Architect of the Launch Vehicle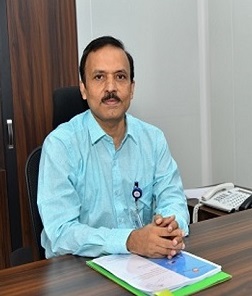 As Director of ISRO's Vikram Sarabhai Space Centre, S. Unnikrishnan Nair stewarded the development of the GSLV MkIII launcher used for Chandrayaan 3.
This powerful rocket, India's largest, has enabled ambitious missions like Chandrayaan 3 by enhancing launch capabilities.
M. Sankaran – Satellite Specialist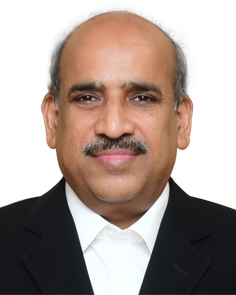 M. Sankaran leads the U.R. Rao Satellite Centre, which designed and built Chandrayaan-3's spacecraft.
Sankaran's satellite team delivered a sophisticated orbiter for Chandrayaan 2. For Chandrayaan 3, they developed the lander and rover modules.
The Hidden Figures – ISRO's Women Scientists
While the above leaders occupy visible roles, over 50 women engineers and scientists have also directly contributed to Chandrayaan 3's success in vital capacities across disciplines:
Developing onboard instruments
Writing software code for essential functions
Testing spacecraft parts and systems
Conducting simulations to mimic outer space conditions
Devising trajectories and flight plans
Ensuring rigorous mission quality standards
Their diligent efforts demonstrate that at ISRO, women can thrive in STEM alongside men, uplifting India through their talents.
Final Word
Chandrayaan 3 stands on the shoulders of space pioneers like Vikram Sarabhai who established India's space program. As touchdown nears, these present-day experts steer India's lunar aspirations with skill, experience and teamwork. Their labor of love will make Chandrayaan-3 a triumph for India's burgeoning space industry.
The core team guiding Chandrayaan 3 comprises accomplished leaders who craft strategy, meticulous project directors who operationalize plans, specialists who secure mission-critical disciplines, and dedicated engineers who sweat the details. Together, they represent ISRO's pursuit of space exploration that drives innovation, inspires young minds, and furthers technological self-reliance. Their work epitomizes the adage that there is no limit to what we can achieve if we dream big and work hard.
Also Read: Chandrayaan-3 Current Live Location, Landing Date, Time and Place on Moon
To summarize, Chandrayaan 3 has been realized through the collaborative efforts of visionary leaders like S. Somanath, knowledgeable project directors like P. Veeramuthuvel, subject experts like M. Mohana Kumar and over 50 diligent women scientists, who have brought their A-game for this historic mission. Their expertise and dedication is guiding India's lunar lander and rover safely to the Moon's intriguing south polar region.
Frequently Asked Questions (FAQs)
1. Who is the leader of the Chandrayaan 3 mission?
S. Somanath, Chairman of ISRO, is the leader spearheading Chandrayaan 3 and other key projects like Gaganyaan and Aditya L1.
2. Who is the Chandrayaan 3 Project Director?
P. Veeramuthuvel is the Project Director guiding all aspects of Chandrayaan 3 from development to operations.
3. What is inside the Chandrayaan 3 lander module?
The lander module contains the rover, landing engines, and science instruments like ChaSTE, ILSA, RAMBHA-LP, and LRA provided by NASA.
4. What is inside the Chandrayaan 3 rover?
The solar-powered rover contains science payloads like APXS to study elemental composition and LIBS to determine mineralogy of lunar soil.
5. Who developed the Chandrayaan 3 spacecraft?
The U.R. Rao Satellite Centre designed and integrated the Chandrayaan 3 orbiter, lander and rover modules.
6. Who is in the Mission Director for the Chandrayaan 3 launch?
S. Mohana Kumar as Mission Director oversaw the successful GSLV MkIII launch that placed Chandrayaan 3 in orbit.
7. Who designed the GSLV MkIII rocket used in Chandrayaan 3?
The GSLV MkIII was developed by the Vikram Sarabhai Space Centre under leadership of S. Unnikrishnan Nair.
8. How many women scientists contributed to Chandrayaan 3?
Over 50 women scientists and engineers played important roles in developing instruments, software, testing systems, and simulations for Chandrayaan 3.