Haji Mastan Mirza ruled over Mumbai's underworld for over two decades and built a smuggling empire that brought him power, fame and fortune. Mastan crafted his own Robin Hood image as a gangster with a heart of gold who helped the poor.
However, his life story is one of crime, violence and blurred moral lines. This powerful mobster who hobnobbed with Bollywood stars and politicians eventually tried to redeem himself by joining politics before his death in 1994. But how did this boy from a small Tamil Nadu village become the undisputed don of Mumbai? And how did his smuggling syndicate collapse?
Who was Haji Mastan?
Haji Mastan Mirza (aka, Mastan Haider Mirza or Sultan Mirza) was an Indian mobster who rose from humble beginnings to become one of the most powerful crime bosses in Mumbai from the 1960s to the 1980s.
After migrating to Mumbai from rural poverty in Tamil Nadu at a young age, Mastan became involved in smuggling operations at the docks. Leveraging his knowledge of shipping logistics and contacts with customs officials, Mastan quickly built a large smuggling syndicate that brought stolen goods and contraband into the city.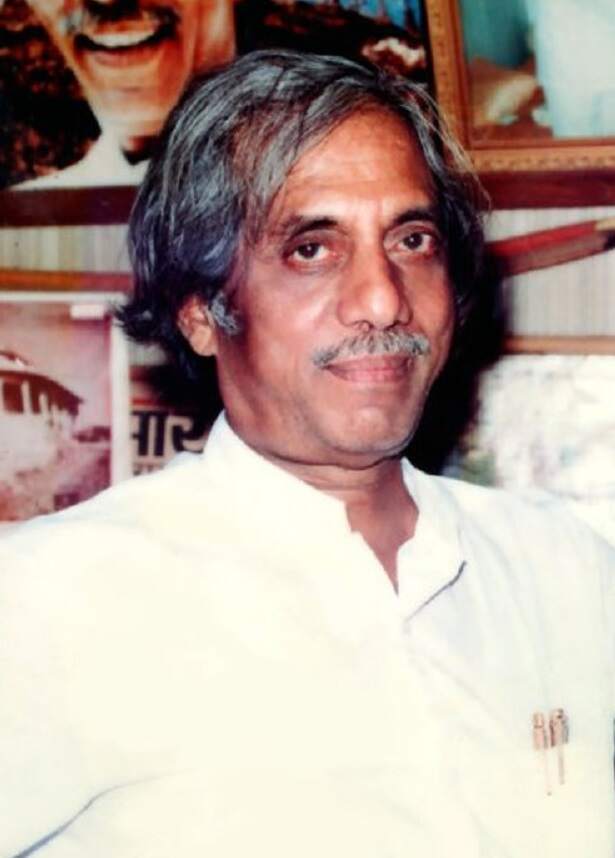 As his illicit empire grew, Mastan gained notoriety both as a cunning businessman in the Mumbai underworld and as a flamboyant socialite rubbing shoulders with Bollywood celebrities and elite officials. While he generally avoided street-level crimes like extortion himself, Mastan oversaw vast criminal operations in smuggling, gambling, money laundering and other illegal trades.
His deal-making finesse made him an arbiter of the Mumbai underworld, forging strategic pacts between rival gang factions to divide up territories. Mastan came to be respected as much for his genteel charm and peace-broker abilities as for the ruthless criminal networks he commanded across the western coast of India.
How did Mastan Mirza become the godfather of Mumbai's underworld?
Mastan's rags-to-riches story started when he migrated from rural poverty in Tamil Nadu to Mumbai at age eight in 1934. Growing up poor, Mastan started out doing small jobs at Crawford market and the docks. By his early twenties, the impressionable young man got involved with smuggling gold and contraband, making quick money off the high import duties.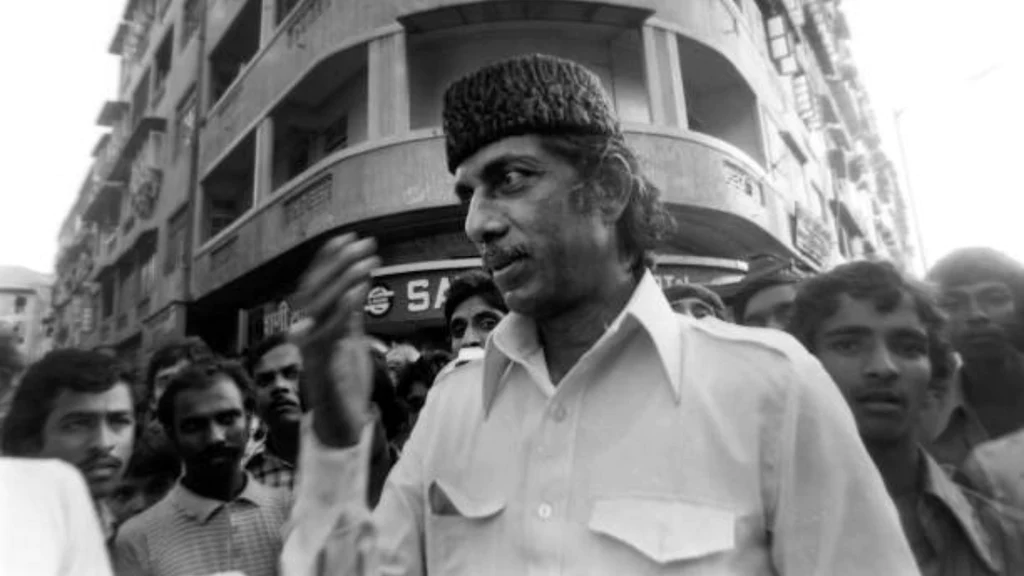 Working at the docks gave Mastan knowledge of shipping operations and contacts with customs and police officials. He leveraged these effectively to build a large smuggling network bringing gold and electronic goods from the Middle East via Gujarat into Mumbai.
Mastan realized the underworld was fiercely competitive and forged strategic alliances with other mobsters like Karim Lala and Varadarajan Mudaliar to avoid gang wars. His charm and deal-making skills led to his recognition as an elder statesman of organized crime in Mumbai.
How did Hazi Mastan manage his powerful smuggling syndicate?
With his smuggling profits, Mastan bought posh properties giving him legitimacy as a businessman. The smart mobster maintained friendly ties with police and politicians to conduct his activities smoothly.
Mastan himself avoided direct involvement in crimes like extortion or drugs. He depended on loyal deputies who commanded ground operations while he plotted strategy and brokered deals. Mastan preferred negotiation to violence. His negotiating finesse even persuaded rival gangs to carve up Mumbai's illegal trades to co-exist peacefully.
The suave Mastan loved to project a dashing image mingling with socialites and movie stars. He financed Bollywood films and cultivated celebrities like Raj Kapoor. The limelight added to his aura on the streets as a revered don.
Hazi Mastan's connection to Bollywood
Mastan's first passion after smuggling was the glamour of the film industry. The movie-crazy gangster funded movies for prominent directors and befriended stars like Dilip Kumar.
There were also romantic links. The legendary Madhubala was Mastan's great crush. When she spurned him, he married a lesser known actress Sona who resembled Madhubala.
Mastan's movie links and flashy persona inspired fictional portrayals in films like Deewar and Once Upon a Time in Mumbai. While Mastan enjoyed the recognition, allegations of links with the underworld also made Bollywood wary of him.
How did Emergency change fortunes for Mastan Mirza?
The 1975 Emergency imposed by Indira Gandhi proved a turning point. Like mainstream politicians, Mastan was also arrested during the period. Prison time influenced him with Jayprakash Narayan's socialist ideas. He emerged from jail more introspective, with a surprising urge to reform.
The Emergency also allowed Dawood Ibrahim to gain control of Mastan's smuggling network. Dawood transformed street gangs into an organized mafia, using bloody tactics alien to the gentlemanly Mastan. After his release, Mastan struggled to regain his networks and connections.
What drew Hazi Mastan to politics in later life?
In his later years Mastan seemed tormented by guilt about his past crimes. He made donations to charitable causes like education and housing for the poor. The former smuggler also nourished political ambitions.
In 1981, Mastan launched his own party which was later renamed the Bharatiya Minorities Suraksha Mahasangh. This represented his shift towards social respectability and an urge to redeem his legacy. While his party was unsuccessful, it reflected Mastan's hope for a new socially responsible image.
How did Mastan Mirza's smuggling empire unravel after him?
Dawood's nascent D-Company emerged as the big winner from the fall of Mastan's smuggling monopoly in Mumbai. Brutal extortion and contract killings became the new face of organized crime. Mastan's relatively peaceful reign was over.
After Mastan's heyday, Mumbai's underworld has become more fractured between Dawood's gang, Chhota Rajan's breakaway faction and local groups. Smuggling routes are now used for guns, drugs and terrorism, reflecting darker times compared to Mastan's period.
While glorified in pop culture, nostalgia about Mastan overlooks the reality that he was still a crime lord despite his gentlemanly pretensions and attempts at image makeover. His life and legacy represent Mumbai's haunting tryst with the underworld.
What happened to Hazi Mastan Mirza? – Death Reasons
In his later years, Haji Mastan tried to gain more social respectability by distancing himself from crime and turning to philanthropy and politics. He spent his final decade making generous donations to charitable causes like education and housing for the poor. After his release from prison during the Emergency in the late 1970s, a more introspective Mastan also founded his own political party in 1981.
However, Mastan struggled to regain his prior influence in the Mumbai underworld after emerging from jail. The rise of Dawood Ibrahim's D-Company during the Emergency saw Mastan's once-mighty smuggling syndicate unravel in the face of new, more violent mafia networks. While Mastan yearned for legitimacy, his former criminal deeds continued to haunt his reputation.
Haji Mastan died in 1994 at the age of 68 from cardiac arrest. Though he hoped to be remembered as a reformed man, his lasting legacy was as an omnipotent mob boss who ruled over Mumbai's bustling underworld for over two decades. Mastan's larger-than-life persona and morally ambiguous career have inspired fictional depictions in multiple Bollywood films over the years.
Conclusion: The two sides of Haji Mastan
With his charming personality and appetite for power, Mastan is an enduring icon of Mumbai's mobster culture. He embodied both its dark realities and romanticized perceptions.
On one hand, Mastan was a criminal mastermind who built an immense illicit empire based on smuggling, bribery and illegal trades that made him extremely wealthy and influential.
But he was also seen as a man of the masses – a Slumdog Millionaire of sorts who never forgot his roots. His philanthropy and later political awakening added shades of grey to his outlaw image.
While his power was eventually eroded, Haji Mastan remained larger than life. His legacy represents the dualities of cinema, crime, poverty and ambition in the city of Mumbai. Mastan's story is inextricably tied to the glamour and grime that is quintessentially Bambaiya.
Frequently Asked Questions (FAQs)
1. What is the real name of Haji Mastan?
Haji Mastan's real name was Mastan Haider Mirza. He was born in 1926 in Tamil Nadu. 'Haji' was a prefix he added after returning from his pilgrimage to Mecca.
2. Where was Haji Mastan originally from?
Haji Mastan was originally from Tamil Nadu. He was born in 1926 in Panaikulam village near Ramanathapuram.
3. What was Haji Mastan's relationship with Bollywood?
Mastan invested heavily in Bollywood as a film financier and producer later in life. He befriended stars like Dilip Kumar and Raj Kapoor. He had a romantic interest in Madhubala and married actress Sona who resembled her.
4. Who and How was Haji Mastan killed?
Haji Mastan died of cardiac arrest in 1994 at age 68. He was not killed by anyone; it was a natural death.
5. When did Haji Mastan die?
Haji Mastan died on June 25, 1994 in Mumbai at the age of 68 after suffering a cardiac arrest.
6. Is it true that Dawood Ibrahim killed Haji Mastan?
No, there is no evidence that Dawood Ibrahim was involved in Haji Mastan's death. Mastan died of natural causes.