Karan Johar, one of Bollywood's most successful directors and producers, has finally addressed long-standing speculation about his sexual orientation in his newly released memoir 'An Unsuitable Boy'. While Johar stops short of explicitly stating he is gay, his candid revelations provide major clues into his personal life.
The book, co-authored by journalist Poonam Saxena, gives rare insight into Johar's inner world. In particular, it tackles his attitudes towards sex and relationships – topics the filmmaker has famously avoided discussing in public until now.
Is Karan Johar Really a Gay? What His Memoir Reveals
While Johar does not directly say "I am gay" in his memoir, he strongly hints at it multiple times. "Everybody knows what my sexual orientation is. I don't need to scream it out. If I need to spell it out, I won't only because I live in a country where I could possibly be jailed for saying this," Karan writes.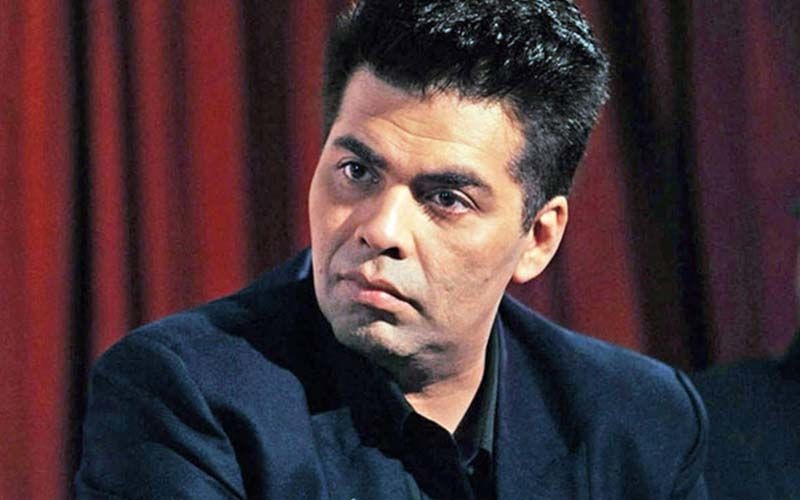 He also mentions being "traumatized" by rumors of a relationship between him and friend Shah Rukh Khan. "For heaven's sake, for years there were rumours about Shah Rukh and me. I was traumatized by it," Johar reveals. However, he sees SRK as an "older brother figure" and father figure. Also Read: Why Esha Deol Slapped Co-star Amrita Rao? The Real Story Behind Esha and Amrita's Fight
So while Johar stops short of an outright admission, he makes clear that he is not embarrassed or apologetic about his identity. "I'm not embarrassed about who I am. I refuse to talk about my orientation because…it is my concern. I know how my sexuality is discussed. I have become like the poster boy of homosexuality in this country," he writes.
When Did Karan Johar Lose His Virginity?
Another major revelation in the memoir is that Johar lost his virginity at age 26 while in New York. He describes being sexually inexperienced and uncomfortable with physical intimacy while growing up in India.
"To me, sex is a very personal and intimate feeling. It's not something that I can do casually, with just about anyone. I have to invest in it," he writes.
He also opens up about his body image struggles and only feeling confident in his sexuality after achieving success and losing weight in his late 20s.
Karan Johar and SRK: Truth Behind Their 'Relationship'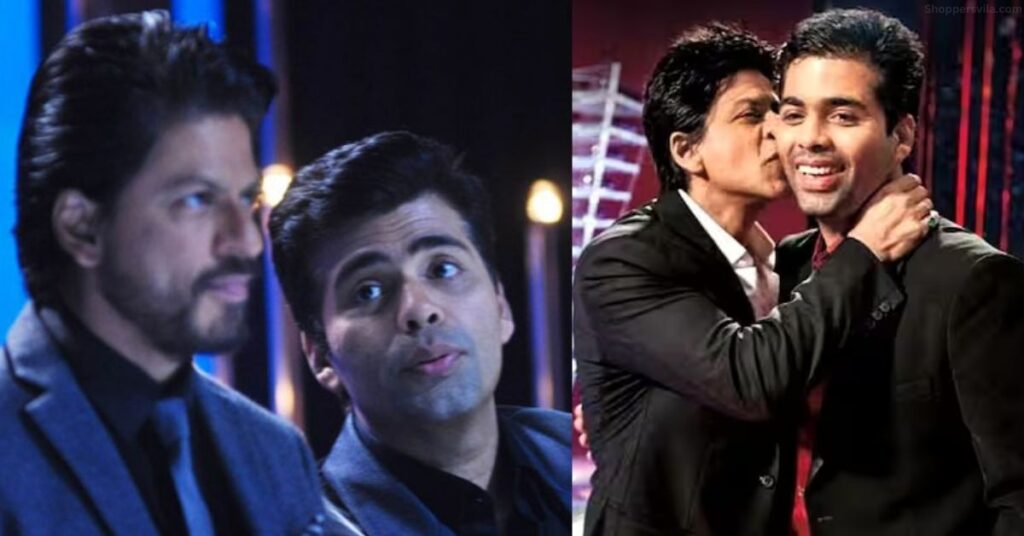 Johar devotes an entire section of his memoir to addressing rumors of a romantic affair between him and Shah Rukh Khan. He slams the allegations as baseless, saying SRK was an "older brother" and father figure to him.
However, the constant media speculation took a toll on Johar's mental health. "I would wake up to 200 hate posts on Twitter daily…This whole homophobia is so disheartening," he reveals. Also Read: Are Disha Patani and Aditya Thackeray in a Relationship or Just Rumors?
While Johar denies any improper relationship, he explains why he is so protective of Khan and their special friendship. They share an "unsaid, unspoken" emotional bond that does not need to be justified to outsiders, he says.
Mother Hiroo Johar – Karan's Biggest Supporter
Throughout the memoir, Johar emphasizes the monumental role of his mother Hiroo in his life. She encouraged him to live openly and not be ashamed if comedians poked fun at his sexuality.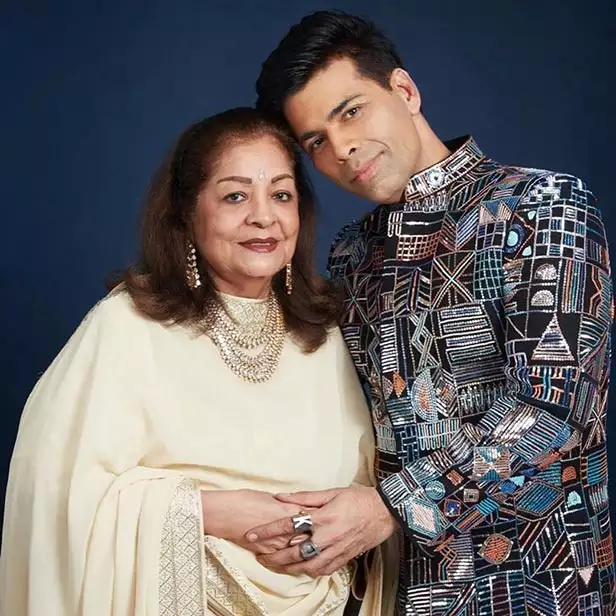 He writes that Hiroo told him, "Laugh it off, don't be embarrassed for yourself because I am not embarrassed for you." Her unconditional acceptance gave him strength. Also read: Is Rhea Chakraborty Alive or Dead? Where is She Now?
Johar says that Hiroo sitting front row at his shows despite the jokes made at his expense further showed him how allies should respond to homophobia – with love not shame.
Coping With Homophobia and Bullying in India
While grateful for his mother's support, Johar admits to feeling saddened by the wider homophobia and bullying he faces in India. He receives vulgar threats on a daily basis from online trolls.
"At the end of the day this homophobia is so disheartening and upsetting. And then they say, 'Why don't you speak about your sexuality? You could be iconic in this country.' But I don't want to be iconic anywhere. I want to live my life," he writes.
However, Johar says he has developed resilience and does not let the abuse get to him anymore. He has learned to laugh off the ridiculous rumors and threats, while concentrating on his work and passions.
His memoir shows that despite the challenges, Johar is comfortable in his own skin. Also Read: Is Sai Pallavi Engaged to Director Rajkumar Periyasamy? Know The Wedding Engagement Truth
Will Karan Johar Formally Come Out Gay in Future?
While Johar has addressed sexuality in his memoir, fans continue to debate whether he will make an official "coming out" statement in future. Earlier, he appears unsure if doing so would be wise given India's anti-LGBTQ laws.
"The reason I don't say it out aloud is simply that I don't want to be dealing with the FIRs," he explains. However, he hopes for a day when he can openly reference his relationships just like straight couples in Bollywood.
For now, it seems Johar will continue his preferred strategy – subtly referencing his identity without needing to make declarative announcements. He seems content living his truth without labels.
Rocky Aur Rani Ki Prem Kahani – Karan Johar's Bollywood Comeback
On the work front, Johar is preparing for his acting and directorial comeback after years with 'Rocky aur Rani Ki Prem Kahani'. The romantic drama stars Alia Bhatt and Ranveer Singh as the lead pair.
It also features Bollywood veterans Dharmendra, Jaya Bachchan and Shabana Azmi. Several other young actors like Varun Dhawan, Janhvi Kapoor and Ananya Panday will reportedly have cameos.
The film focuses on a comedic, turbulent love story between the lead couple who come from very different family backgrounds. Shot in exotic foreign locales, it promises Johar's signature opulent production design.
Fans expressed their love to see Johar return to his first love – directing – after long. The film released on 28th July 2023. Also Read: What Happened To Shilpa Shetty's Son? Is He Alive or Dead?
With his memoir and new film, it is an eventful period for Johar. While he has poured his heart out like never before, the director also seems creatively rejuvenated. Johar remains one of Bollywood's most intriguing and multi-faceted figures – open about his life yet enigmatic, vulnerable yet strong.
FAQs
1. Does Karan Johar explicitly state he is gay in his memoir?
No, Johar does not use the direct phrase "I am gay." However, he strongly implies it through his descriptions of trauma facing gay rumors, not being embarrassed about his identity, etc.
2. What was Karan Johar's experience losing his virginity?
Johar reveals he lost his virginity at age 26 while living in New York. He says he was sexually inexperienced and uncomfortable with intimacy while growing up in India.
3. What are Karan Johar's thoughts on the allegations about him and SRK Relation?
Johar denies any romantic relationship with Shah Rukh Khan. He says SRK was an older brother and father figure to him. However, constant rumors about them caused Johar severe mental stress.
4. How did Karan Johar's mother Hiroo react to his sexuality?
Hiroo Johar fully accepted her son and told him not to feel embarrassed. Her support gave him confidence to be himself.