The latest season of 'Bigg Boss Tamil' is sizzling with drama as a new love story unfolds between contestants Raveena Daha and Manichandra. This unique twist has captured the attention of fans and critics alike.
In previous seasons, 'Bigg Boss Tamil' has seen budding romances like Oviya – Aarav and Kavin – Losliya. However, 'Bigg Boss Tamil 7' has taken it a step further by introducing Raveena and Manichandra as a couple from the start.
Raveena, famous for her role in 'Mouna Raagam 2' serial, is a beloved figure on the small screen. Meanwhile, Manichandra, a talented dancer, is considered a strong contender in this season.
What's making headlines are their playful and sometimes controversial interactions. Manichandra's pranks, like pushing Raveena in the tight 'Bigg Boss' space, have amused and worried viewers.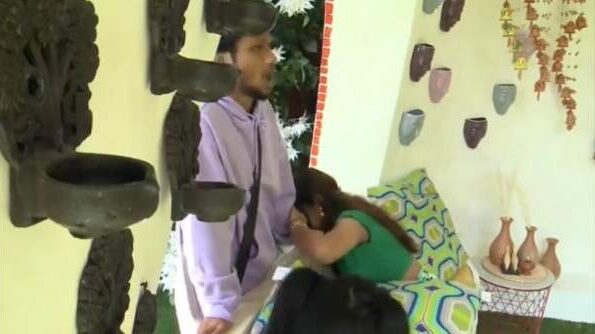 Raveena, not one to shy away, has also indulged in playful behavior. She's been seen sitting on Manichandra's waist, biting his hand, and playfully interacting with him. These actions have sparked debates about appropriateness on a show known for its tension and drama.
Another moment caught on camera showed Manichandra writing something on Raveena's hand, hinting at secret knowledge. Raveena read the message, raising concerns about rule violations.
A memorable moment had Raveena sitting on Manichandra's hip during 'Naa Ready' song from the film 'Leo.' This left fans both amazed and puzzled.
Critics have also targeted their hand-biting game. Some fans criticized Raveena for writing on her hand and indirectly showing it to Manichandra. Moreover, her playful biting of Manichandra's hand drew disapproval.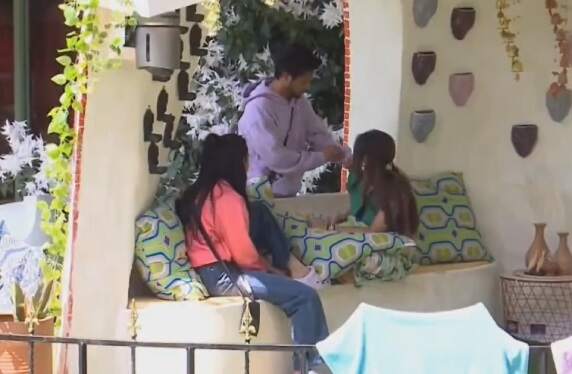 While opinions vary on whether Raveena and Manichandra's actions cross the line or simply spice up the show, their relationship has become a focal point of 'Bigg Boss Tamil 7.'
October 3, 2023
Meanwhile, 'Bigg Boss' has sent six contestants to the 'Little Bigg Boss' house as punishment. This adds an extra layer of intrigue to the show.
In conclusion, 'Bigg Boss Tamil 7′ remains a roller-coaster of emotions, with Raveena and Manichandra's budding romance and playful antics at the forefront. As fans eagerly await the next episode, the show continues to be a hot topic in the entertainment world. The question is how these controversial yet entertaining actions will affect the contestants' fate in the days to come.