Timothée Chalamet has emerged as one of the most sought-after and talented young actors in Hollywood in recent years. Despite being just 27 years old, he has already received an Oscar nomination and starred in several critically-acclaimed films. Chalamet's meteoric rise to stardom has fascinated moviegoers and industry insiders alike. So how did this New York native transform into Tinseltown's famous leading man?
The early seeds of Timothee Chalamet's acting ambitions were planted during his childhood. Born in New York City in 1995 to an American mother and French father, Chalamet was exposed to the arts from a young age. He appeared in commercials and horror short films as a kid, before making his professional theatre debut at age 16 in an Off-Broadway production.
After being rejected from the renowned LaGuardia High School drama program, Chalamet auditioned again and impressed faculty enough to be admitted. This acceptance proved pivotal, allowing him to hone his craft alongside talented peers like Ansel Elgort. By senior year, Chalamet played starring roles in school musicals while taking acting seriously.
Summery:
Showed early interest in acting, got into prestigious NYC arts high school after initial rejection
Earned first major roles in Christopher Nolan's Interstellar and indie dramas
Experienced huge breakthrough with acclaimed performance in Call Me By Your Name
Balanced indies like Beautiful Boy with blockbusters like Dune and Little Women
Possesses incredible talent, versatility, unique style/looks, and Gen Z appeal
Set to play iconic roles like Wonka and Bob Dylan that will further elevate status
At just 27, has potential to become an all-time Hollywood great if trajectory continues
What Were Timothee Chalamet's First Major Acting Roles?
After high school, Chalamet chose to enroll at Columbia University. However, he quickly became dissatisfied with balancing academics and his burning acting ambitions. Chalamet dropped out after freshman year to pursue acting full-time.
He soon landed recurring TV roles on Royal Pains and Homeland, gaining valuable experience on set. Then came his first big break – a supporting part in Christopher Nolan's 2014 sci-fi blockbuster Interstellar. Chalamet portrayed a young Casey Affleck in the film's flashback scenes. This gave him the opportunity to work with and learn from major stars like Nolan, Matthew McConaughey, and Anne Hathaway early in his career.
Why is Lainey Wilson Called a 'Dump Truck'?
Over the next few years, Chalamet steadily booked indie film roles that allowed him to demonstrate his dramatic chops. In 2015's One and Two, he played the lead character Zac who possesses telekinetic abilities. The following year in Miss Stevens, he gave a praised performance as a troubled student opposite Lily Rabe.
Timothée Chalamet's Popular Breakthrough Performance in Call Me By Your Name
In 2017, Chalamet experienced a huge career breakthrough that truly launched him into the spotlight. He starred as Elio Perlman in Luca Guadagnino's indie romantic drama Call Me By Your Name, based on the acclaimed novel. As a 17-year-old living in 1980s Italy who falls for an older male graduate student (Armie Hammer), Chalamet's emotional performance earned rave reviews.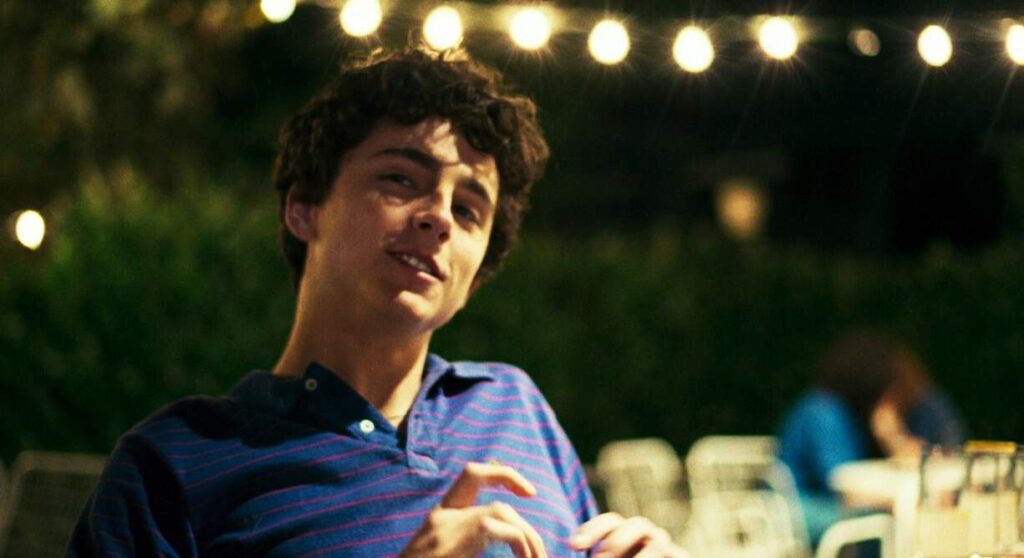 The role showcased his ability to compellingly depict a gay coming-of-age story. Chalamet also impressed with his chemistry with Hammer and mastery of multiple languages required for the part. For his remarkable breakthrough, the 21-year-old Chalamet became the youngest Best Actor nominee at the Oscars in 80 years.
Stephen Bishop and Jesiree Dizon Dating History: Why they broke their relation?
Though he didn't win, the nomination solidified Chalamet as one of Hollywood's most promising young talents and leading men. He captivated audiences with his sensitivity and magnetism. Call Me By Your Name became a career-defining role that enabled Chalamet to land more high-profile parts going forward.
How Did Timothee Chalamet Build His Famous Success Story?
Rather than immediately chase blockbuster stardom, Chalamet continued opting for compelling lead roles in critically acclaimed films after his breakout. In 2018, he earned Golden Globe and BAFTA nominations for Beautiful Boy, portraying a meth addict opposite Steve Carell.
The next year, Chalamet re-teamed with his Lady Bird director Greta Gerwig for Little Women, playing Laurie Laurence in the latest adaptation of the revered novel. He also portrayed a young Henry V in Netflix's The King, further showcasing his range and talent as a leading man.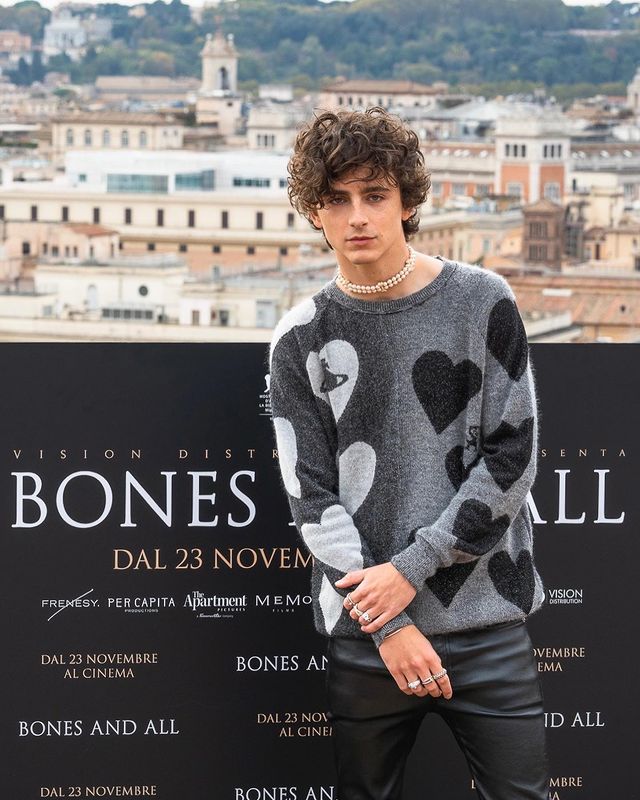 Chalamet's starred in his first big-budget blockbuster in 2021, taking on the co-lead role of Paul Atreides in Denis Villeneuve's epic sci-fi remake Dune. As the heir of an aristocratic family, Chalamet demonstrated his ability to carry a major franchise and hold his own among A-list co-stars like Rebecca Ferguson and Oscar Isaac.
Truth Behind Molly Qerim and Stephen A Smith Relationship
Having proven himself in both indie dramas and blockbusters, Chalamet had firmly established himself as one of the most versatile leading actors of his generation. His unique combination of talent and Gen Z appeal has made him highly in-demand in Hollywood.
What Makes Timothée Chalamet Such an Unique Talent in Hollywood?
So what is it specifically about Chalamet that has fascinated audiences and industry executives in his rapid rise to fame? For one, he possesses undeniable raw talent, showcasing impressive emotional range and depth especially at such a young age.
Critics have praised his ability to compellingly depict characters across the spectrum, from troubled to romantic. Chalamet also brings an admirable commitment to each role. For example, he learned Italian and classical guitar to authentically portray Elio.
Beyond sheer talent, Chalamet has an intriguing look and style that makes him a casting dream. With his signature curly locks, slim figure, and chiseled cheekbones, he has an androgynous appeal not common among leading men.
Who are Milo Manheim's Real Parents? Uncovering His Unique Family Story
This allows Chalamet to convincingly take on diverse roles, from lovestruck teens to angsty addicts to regal rulers. Off-screen, his fashion sense also pushes gender boundaries in an exciting way.
Furthermore, Chalamet possesses an relatable, down-to-earth charisma mixed with old Hollywood elegance. This combination of magnetism and accessibility has turned him into Gen Z's biggest heartthrob. And at only 27, Chalamet's career ceiling seems limitless as he continues maturing.
Timothee Chalamet's Upcoming Notable Projects
As Chalamet enters his late 20s, he has some hugely anticipated projects on the way that will further cement his star status. In 2022, he re-teamed with Call Me By Your Name director Luca Guadagnino for the cannibal romance Bones and All, playing a lead role he hand-picked.
Horror marks a new genre for Chalamet that will showcase his daring versatility. Most excitingly, Chalamet is set to portray the iconic role of young Willy Wonka in the 2023 musical prequel Wonka. His singing and dancing skills will be highlighted, while inhabiting such a beloved character is a massive opportunity.
What Actually Happened to Claire Abbott? The Mysterious Disappearance of a Social Media Star
In 2024, Chalamet is also reprising his Dune role as Paul Atreides in the sequel Part Two as the sci-fi saga continues. Down the road, he is attached to play Bob Dylan in an upcoming biopic directed by James Mangold, signaling another potential tour de force performance.
Conclusion
In summary, Timothée Chalamet has displayed a meteoric rise over the past five years from indie darling to Oscar nominee to Hollywood's most coveted leading man. With his obvious talent and commitment, unique look and style, genre versatility, and Gen Z appeal, Chalamet possesses the full package to become an all-time great.
Given that he's achieved so much professionally before age 30, it's clear Chalamet is only scratching the surface of his potential as he continues maturing. With highly anticipated films like Wonka and Dune 2 underway, expect Chalamet's star to keep rising for years to come as he aims for perennial A-list status. Moviegoers worldwide are eager to see what this once-in-a-generation talent does next.
Frequently Asked Questions (FAQs)
1. What was Timothée Chalamet's first incredible acting role?
Chalamet's first major role was playing a young version of Casey Affleck's character in the 2014 Christopher Nolan film Interstellar. This gave him the opportunity to work with Nolan, Matthew McConaughey, and Anne Hathaway early in his career.
2. How did the movie Call Me By Your Name make Chalamet famous?
His acclaimed performance as Elio in the 2017 film Call Me By Your Name earned Chalamet his first Oscar nomination at age 22. The role showcased his talent and catapulted him to leading man status as a breakthrough star.
3. What makes Chalamet stand out as an actor compared to his peers?
Chalamet displays incredible range, depth, and versatility for his age while also boasting a unique style and androgynous visual appeal.
4. What upcoming roles will challenge Chalamet?
Playing young Willy Wonka in the 2023 prequel Wonka will showcase Chalamet's singing and dancing. Portraying music icon Bob Dylan in an upcoming biopic will demonstrate his transformative acting.