Milo Manheim skyrocketed to fame starring as Zed in Disney Channel's hit movie series Zombies. With his newfound stardom, fans are fascinated by Milo's background, especially the identity of his parents. Milo was raised by a single mother, causing many to wonder – who are Milo Manheim's real mom and dad?
As it turns out, Milo has an untraditional family story full of twists and turns. However, he remains close to both of his parents, despite unconventional beginnings. Here we reveal the surprising truth about the parents of this breakout Gen Z star.
Milo Manheim's Mother: Acclaimed Actress Camryn Manheim
While Milo's father was initially unknown, his mother has always been public knowledge. Milo's mother is acclaimed actress Camryn Manheim, renowned for her impressive acting work over the years.
Specifically, Camryn is best known for her Emmy-winning role as the fiery attorney Ellenor Frutt on the legal drama series The Practice, which earned her critical praise. Additionally, from 2005 to 2010 she starred as Delia Banks on the hit supernatural show Ghost Whisperer alongside Jennifer Love Hewitt. Furthermore, Camryn has appeared in numerous films such as Romy and Michele's High School Reunion and Happiness.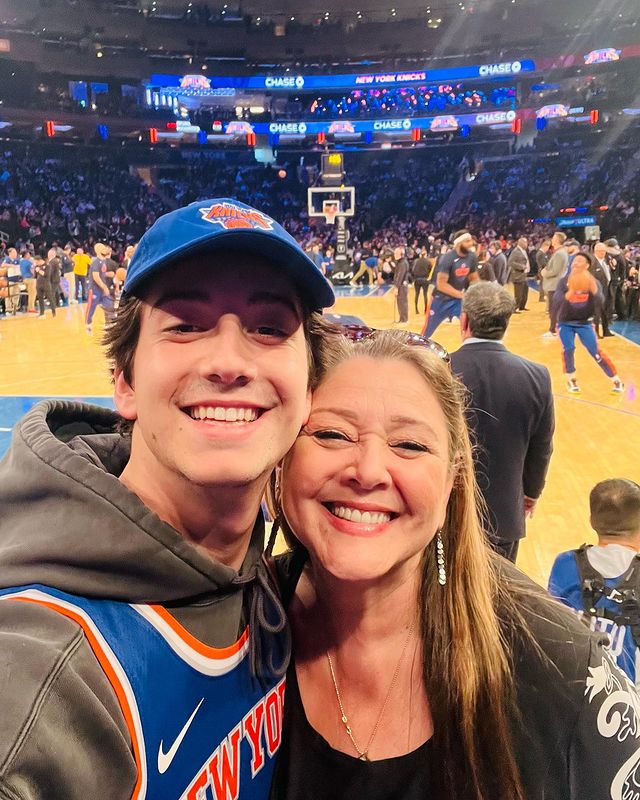 She also released a memoir in 1999 called Wake Up, I'm Fat! which detailed her experiences as an overweight actress in Hollywood. Moreover, Camryn has been an outspoken activist and spokesperson for adoption rights and disadvantaged children. She has used her platform to bring attention to these important issues over the years.
As a successful single mother in the entertainment industry, Camryn seemed to be raising Milo independently without a father figure in the picture initially. However, the revelation of Milo's biological dad later proved to be quite shocking and unexpected. Camryn's accomplished acting career and advocacy work made her a role model for Milo, shaping the person he has become.
Milo Manheim's Biological Father Unmasked: Former Model Jeffrey Brezovar
In 2007, Milo's father was publicly revealed for the first time as Jeffrey Brezovar, Camryn's longtime close friend.
This surprising news meant that Milo was not adopted as many had assumed given Camryn's single mother status. Additionally, Jeffrey and Camryn conceived Milo together via sperm donation, not through a romantic relationship. Furthermore, the two agreed to have a child together despite never actually being a couple. Moreover, Jeffrey being openly gay added a further twist to the unique situation.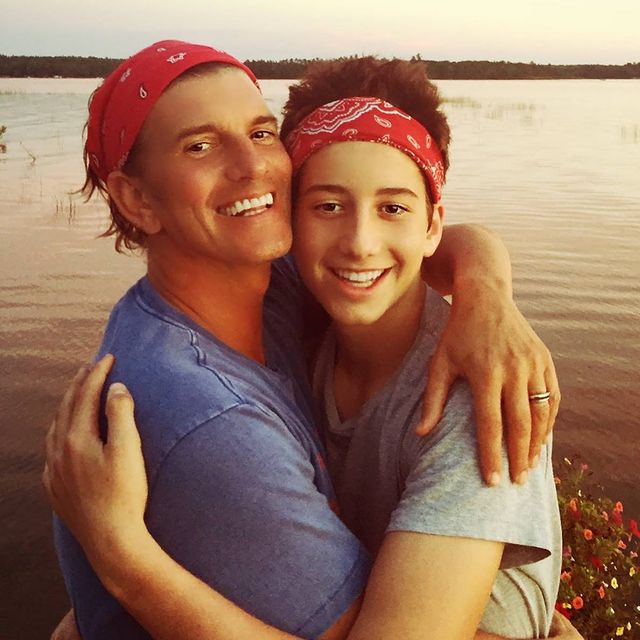 While certainly unconventional, Milo does in fact have both a mother and biological father in his life. Specifically, Jeffrey Brezovar is Milo's biological dad, though he and Camryn were never romantically involved. However, Jeffrey willingly donated his sperm to Camryn, enabling her to become pregnant and give birth to Milo.
However, Jeffrey's identity as Milo's father was unexpected and shocking when revealed. Though they took an unorthodox path, Milo has a mother and father who care for him.
Also Read: Is Disney Star Milo Manheim Adopted?
How Did Camryn Manheim Get Pregnant at Age 40?
According to accounts over the years, Camryn was eager to have a child before she turned 40 years old. Her good friend Jeffrey generously agreed to help through sperm donation. Specifically, Jeffrey provided his sperm to Camryn when she was in her late 30s. This resulted in Camryn becoming pregnant in her early 40s and giving birth to Milo in 2001.
Additionally, Jeffrey was present at Milo's birth, but did not initially publicly confirm paternity. Their donor arrangement and Milo's lineage remained secret until he was around 6. Thanks to Jeffrey's assistance, Camryn fulfilled her goal of having a baby before hitting 40.
Co-Parenting Milo: Jeffrey and Camryn's Ongoing Friendship
Despite their unorthodox path to conceiving Milo, Jeffrey and Camryn maintain a positive friendship and co-parenting relationship today. Specifically, the two have stayed extremely close friends through the years.
Both Camryn and Jeffrey take an active role in parenting Milo together. Furthermore, the family even purchased a home together in Venice, California to share. Moreover, Milo appears to have a loving bond with both his mother and father.
Their unique family dynamic works well thanks to open communication and respect between Jeffrey and Camryn. Though they are not a couple, they successfully co-parent their son.
Growing Up with Single Mom Camryn Shaped Milo's Eventual Success
While Milo did not have a traditional nuclear family structure, being raised primarily by Camryn provided many benefits. Specifically, she fully nurtured his passions, especially for acting and music. Additionally, Milo gained valuable early performing experience through Camryn's industry connections. Furthermore, despite her busy acting career, Camryn remained very hands-on as a parent.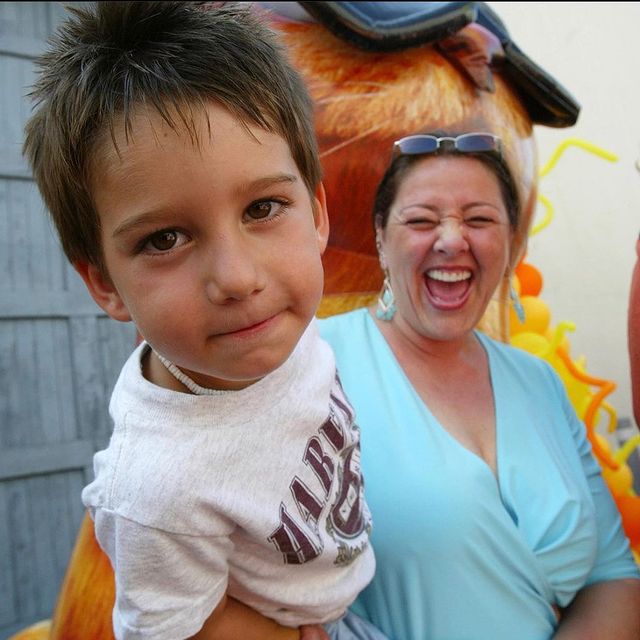 Moreover, Camryn's career gave Milo insight into navigating show business from a young age. Also, her guidance instilled the skills and confidence for Milo to eventually succeed on his own.
Camryn's influence played a major role in shaping the person Milo has become. Her mentorship and support as a single mother helped pave his way for future success.
Camryn Manheim's Impact on Milo Landing his Disney Role
When Milo achieved his breakout moment as the star of the Disney Channel's Zombies film franchise, his mother's effect was evident. Specifically, Camryn contributed by exposing Milo to singing, dancing, acting and instruments from the time he was very little. Additionally, she helped him hone his skills over the years to develop his triple threat talents. Furthermore, Camryn instilled the self-assurance in Milo to pursue his dreams no matter what obstacles he faced.
Furthermore, she served as an example of a woman finding success in the entertainment industry. Also, Camryn provided insider knowledge of how Hollywood operates behind the scenes. Without Camryn's consistent support, Milo may not have landed his star-making Disney turn.
What Other Successes Has Rising Star Milo Manheim Achieved So Far?
Competing on ABC's Dancing with the Stars in 2018, finishing as runner-up
Guest starring on shows like American Housewife and The Conners
Upcoming lead role in the new Paramount+ series School Spirits
Leading the massively popular Zombies franchise and releasing hit musical numbers
Amassing over 8 million followers across Instagram and TikTok
Winning PETA2's Libby Award in 2019 for using his platform to advocate for animal rights
At 21, Milo's already accomplished incredible success in entertainment – and he's only getting started.
Conclusion
While Milo was raised primarily by single mother Camryn, causing curiosity about his family origins, the truth is:
His mother is acclaimed actress Camryn Manheim
His biological father is Jeffrey Brezovar, Camryn's longtime close friend
Jeffrey donated sperm to help Camryn conceive Milo in her 40s
Despite not being romantically involved, they co-parent Milo lovingly
So while the circumstances were unconventional, both Camryn and Jeffrey are very much Milo's real parents. Their support paved his way to success.
Frequently Asked Questions (FAQs)
1. Who are Milo Manheim's Real Parents?
Milo's mother is actress Camryn Manheim. On the other hand, his biological father is Jeffrey Brezovar, a former model and Camryn's friend.
2. Does Milo Manheim have any siblings?
No, Milo appears to be an only child. His mother Camryn Manheim did not have any other biological children.
3. What was Milo Manheim's breakthrough role?
Milo's big break was being cast as Zed in the 2018 Disney Channel Original Movie Zombies.
4. How old was Milo Manheim when his father was revealed?
Milo was around 6 years old in 2007 when his biological father Jeffrey Brezovar was first publicly identified.
5. Where did Milo Manheim grow up?
Milo grew up in Venice, California with his mother Camryn Manheim. His parents also bought a home there which Milo spent time in.
6. Has Milo Manheim spoken about his unorthodox family?
Yes, Milo has opened up about his close relationships with both Camryn and Jeffrey despite their unique family origins.
7. What upcoming projects does Milo Manheim have?
Milo will star in the Disney+ series Doogie Kameāloha, M.D and the film Thanksgiving in 2023.