Karolina Bielawska made history in 2022 by becoming the second Polish woman ever to be crowned Miss World 2021. Her remarkable achievement put the spotlight on this young beauty queen who hails from the city of Łódź. Let's take a closer look at who Karolina Bielawska is and her journey to becoming the newest Miss World.
Karolina's Early Life and Family Background in Poland
Karolina Bielawska was born on April 11, 1999 in the bustling city of Łódź, Poland. Located in central Poland, Łódź is the nation's third largest city and an important industrial and commercial hub. This is where Karolina spent her formative years.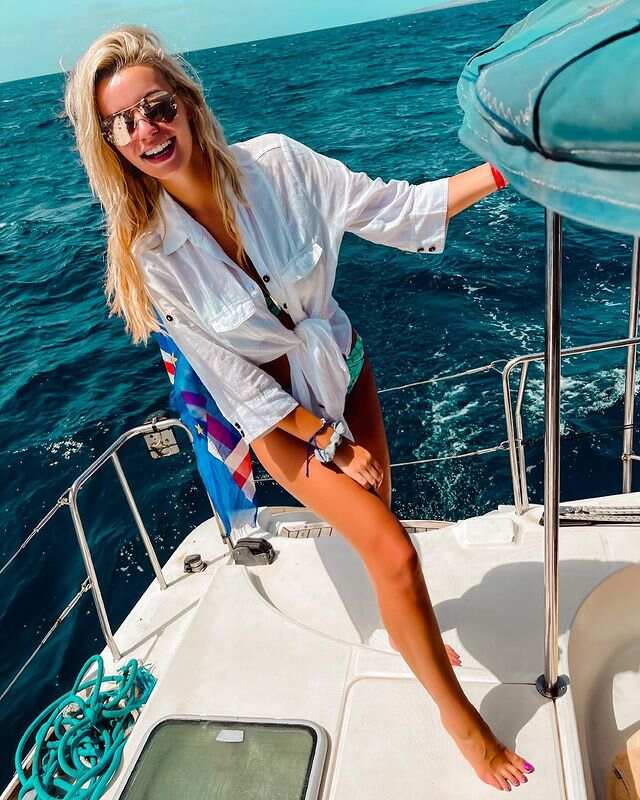 She was born to educated and successful parents – Agnieszka and Łukasz Bielawski. Her mother Agnieszka is a professor and Dean at the Lodz University of Technology's Faculty of Organization and Management. Her father Łukasz is a former president of ŁKS Łódź, one of Poland's top football clubs.
With encouragement from her family, Karolina developed a zest for traveling and learning about new cultures from a young age. Her parents ensured she got opportunities to visit different parts of Europe and elsewhere. This fostered her lifelong passion for exploring the world.
Educational Background and Interests
Karolina pursued her college education in her hometown at the prestigious Lodz University of Technology. She graduated with a Bachelor's degree in Management, the same field her mother teaches. She went on to continue her studies in a Master's program at the university.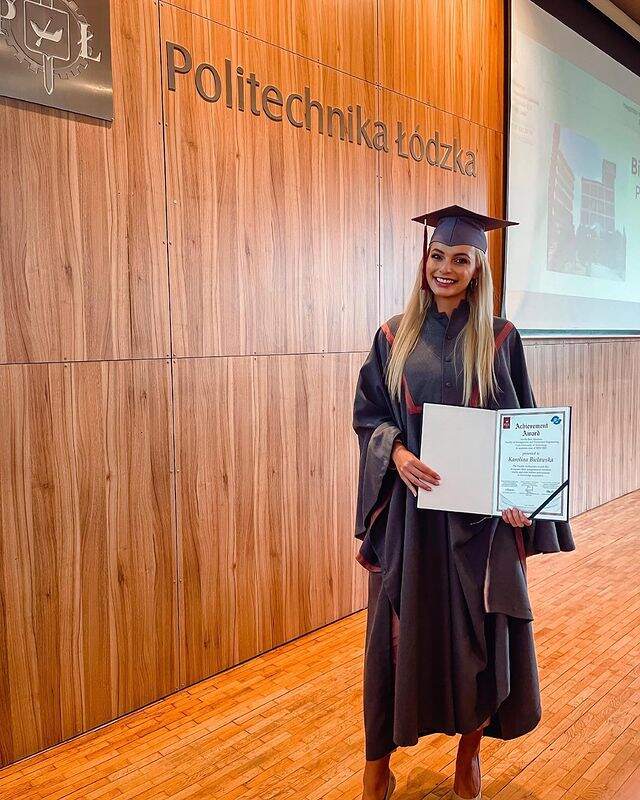 Apart from her academics and modeling career, Karolina has varied interests that she enjoys cultivating. She follows a healthy lifestyle through yoga, gym workouts and cycling. She also relishes hobbies like painting, watching movies with her mother, and spending quality time with friends.
Her compassionate nature is evident in her dedication to charities like animal welfare. She also strongly supports organizations that help underprivileged children.
Beginning Her Modeling and Pageant Career
Standing 5'10.5″ (179 cm) tall with sparkling blue eyes and blonde hair, Karolina possessed the natural looks and grace to succeed as a model. Her first step into the public eye came in 2019 when she won the Miss Polonia national pageant representing her home city of Łódź.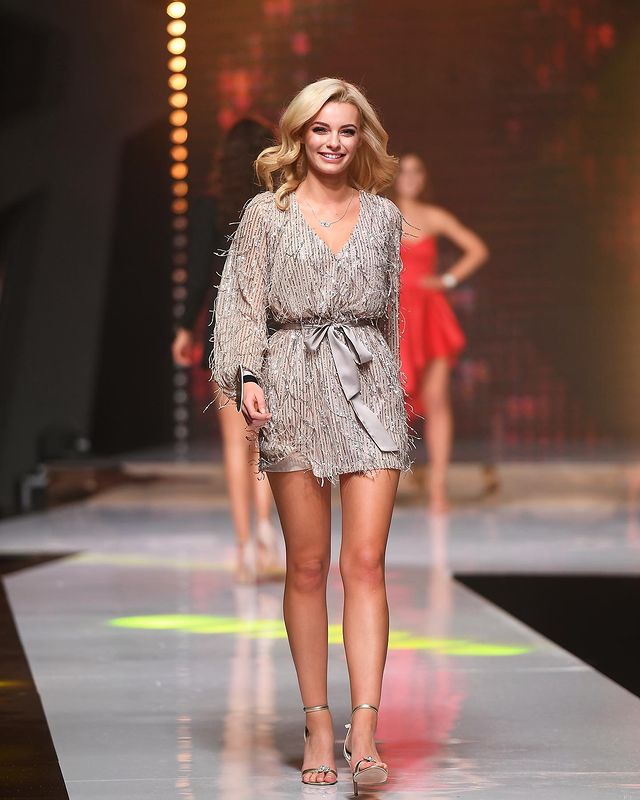 This victory made 21-year-old Karolina the Miss World Poland 2020 titleholder primed to compete at Miss World 2020. Unfortunately, the COVID-19 pandemic necessitated the global cancellation of Miss World 2020.
Tenure as Miss Polonia 2019
Rather than being dejected by the cancellation, Karolina devoted her one extra year as Miss Polonia to making a difference through charity work. She volunteered at homeless shelters, spearheaded fundraising for those struggling during the pandemic, and promoted public awareness campaigns about breast cancer and domestic violence.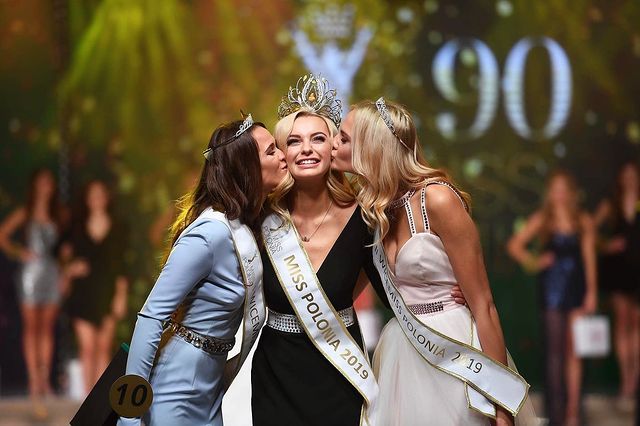 Her selfless efforts exemplified the values of compassion and integrity she wanted to highlight during her reign as Miss Poland. This paved the way for her history-making achievement.
Karolina Bielawska's Triumph at Miss World 2021
On March 16, 2022, a poised and elegant Karolina won Miss World 2021 held in San Juan, Puerto Rico. By winning the world's oldest and most-watched international pageant, the 22-year-old cemented her place in Poland's history books.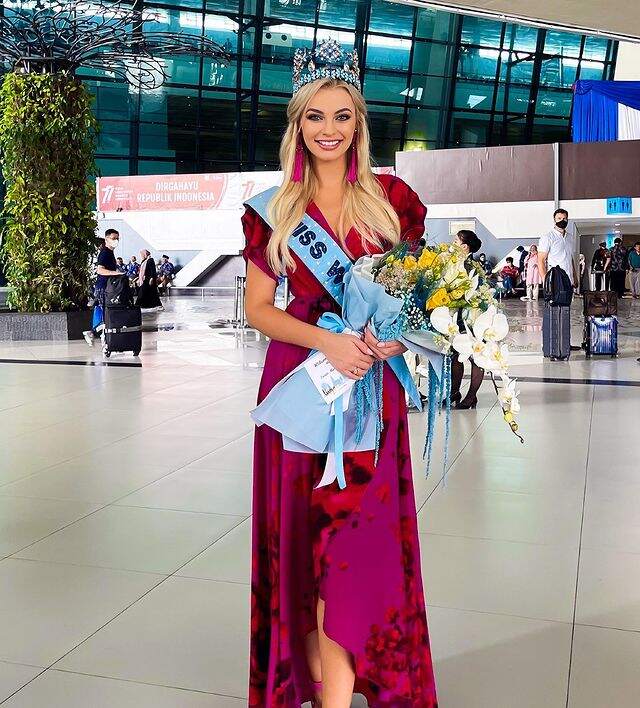 She became only the second Polish woman ever to win Miss World after Aneta Kręglicka first achieved the feat way back in 1989. After over three arduous decades, Karolina was able to reclaim the glory for Poland. She was also the first European Miss World since Spain's win in 2015.
Fulfilling Duties as Miss World 2021
As the newest Miss World, Karolina relocated to live in London, home of the Miss World Organization's headquarters. She has actively embraced her duties traveling to events worldwide.
She has made appearances and volunteered in charitable initiatives across many countries so far like Wales, Ecuador, Botswana, Ivory Coast, Vietnam, UAE, Ukraine and more. Her warm and compassionate nature has endeared her to locals everywhere.
What Does the Future Hold for Karolina?
Now 24 years old, Karolina's exciting year as Miss World will draw to a close in 2023 when she crowns her successor at the next edition of Miss World. Once she passes on her crown, Karolina hopes to establish a career in modeling, television presenting and acting.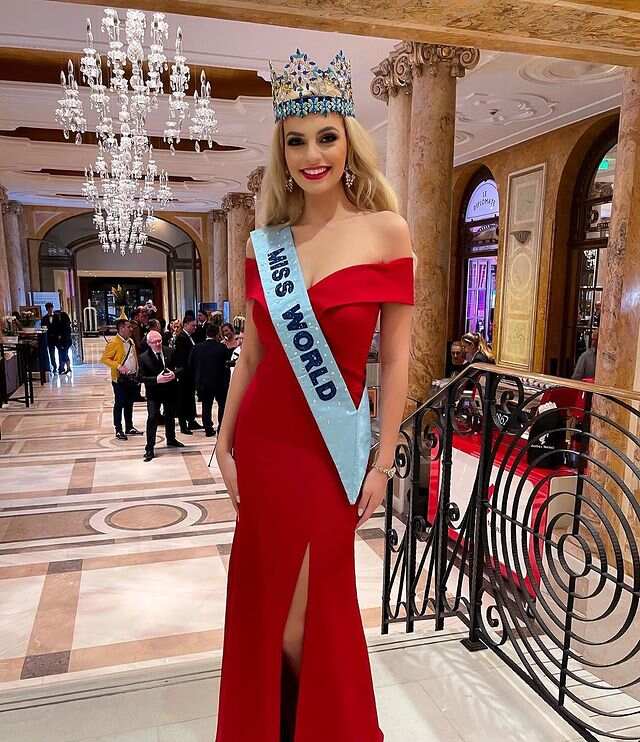 With her striking looks, multilingual skills, and camera-friendly personality, she has immense potential to thrive as a celebrity. She could become Poland's next supermodel and TV star.
As for her personal life, Karolina remains unmarried and committed to her Miss World responsibilities. Rumors swirl about who she will eventually start a romantic relationship with. But Karolina appears focused for now on cherishing her time as Miss World.
The Road Ahead for Miss World Karolina Bielawska
At the young age of 22, this Polish beauty queen has already reached the pinnacle of success on the pageant stage. However, her real journey to make her mark on the world has only just begun.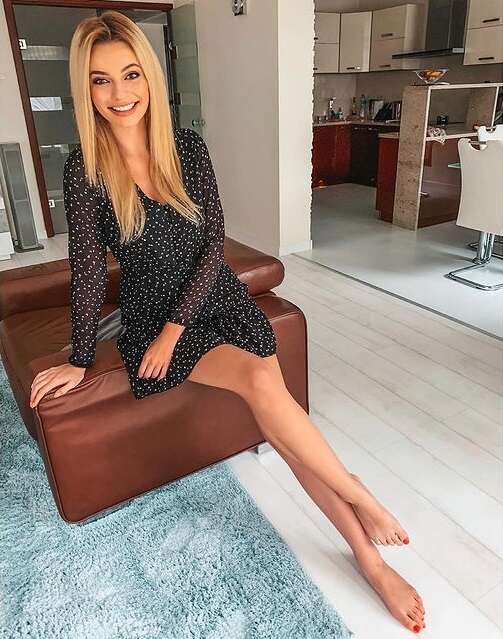 Once she completes her tenure as Miss World, Karolina will have exciting opportunities to inspire people through her humanitarian work and creative pursuits. With her kind heart and determined spirit, her future looks bright to influence many lives positively.
Frequently Asked Answers (FAQs)
1. Who is Karolina Bielawska?
Karolina Bielawska is a Polish model and beauty queen who was crowned Miss World 2021. She became the second Polish woman to win the Miss World title.
2. Where is Karolina Bielawska from?
Karolina Bielawska is from Łódź, Poland. She was born and brought up in Łódź, which is the third largest city in Poland.
3. How old is Karolina Bielawska?
Karolina Bielawska is currently 24 years old. She was born on April 11, 1999.
4. What did Karolina Bielawska study?
Karolina Bielawska studied Management at the Lodz University of Technology in Poland. She completed her Bachelor's degree and was pursuing a Master's degree when she won Miss World.
5. When did Karolina Bielawska become Miss World?
Karolina Bielawska was crowned Miss World 2021 on March 16, 2022 in San Juan, Puerto Rico. She became the second Polish woman to win the title.
6. Is Karolina Bielawska married?
No, Karolina Bielawska is currently unmarried. She does not have a husband and has focused her time on serving as Miss World since winning the pageant in 2022.