The gritty Indian crime drama series Jamtara: Sabka Number Ayega has garnered a huge fan following after its first two seasons on Netflix. With its raw portrayal of small-town cybercrime operations and stellar performances, viewers are eager to know – will there be a season 3?
Jamtara first premiered on Netflix in January 2020, quickly becoming one of its most talked about Indian originals. The show shines a light on the cybercrime capital of India – Jamtara district in Jharkhand, where young school dropouts run intricate phishing scams. Season 2 dropped in September 2022, continuing the story as politics, corruption and power struggles become entwined in the criminal operations.
As fans await news of the show's renewal, here's everything we know so far about the prospects of Jamtara season 3.
Jamtara Season 3 Release Date Speculations
While Netflix has yet to make an official announcement regarding the third season, director Soumendra Padhi has expressed optimism that the show will be renewed.
In an interview after season 2 released, Padhi stated: "It would be great to do season 3. But the response to season 2 will determine that [renewal]. We believe we have a great story and people will have a great time watching it, just as we had making it."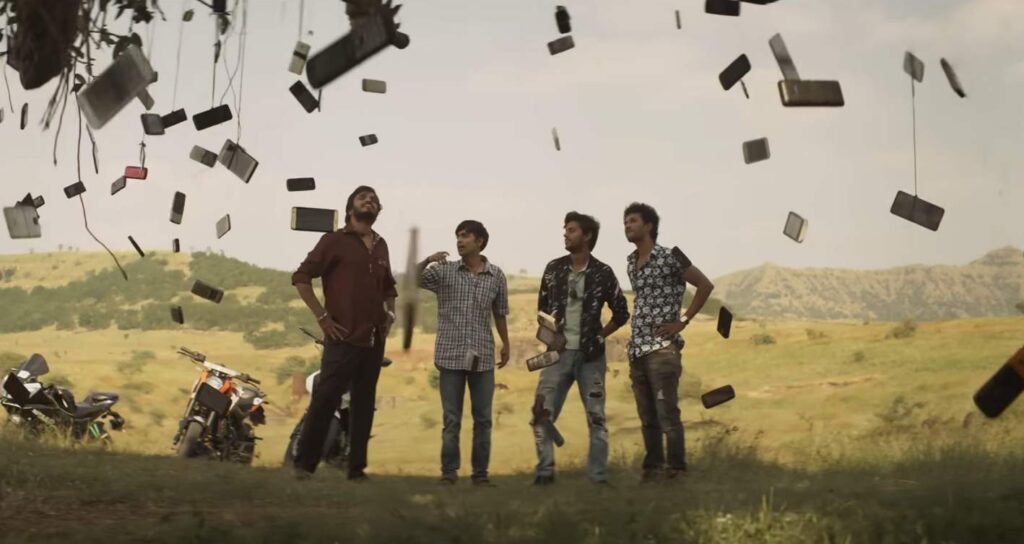 He indicated the viewership and reception of the latest season will play a key role in whether Jamtara continues for a third outing.
Given that season 2 has been receiving positive reviews from critics and viewers alike, the prospects for renewal look promising. IMDb has given it a rating of 7.4 based on over 1500 user votes.
Why Ali Fazal is Missing From Fukrey 3? Does His Role Not Fit the Story?
Additionally, both previous seasons have ranked in Netflix India's Top 10 lists, underlining the show's popularity with local audiences.
While an official confirmation is still awaited, the odds seem to be in favor of the series returning. The director's optimism and viewers' demand strongly point to Netflix greenlighting Jamtara for season 3.
Jamtara: Sabka Number Ayega Season 3 Expected Storyline and Characters
Since the end of season 2 did not contain a major cliffhanger, the plot direction for the potential next installment remains unclear.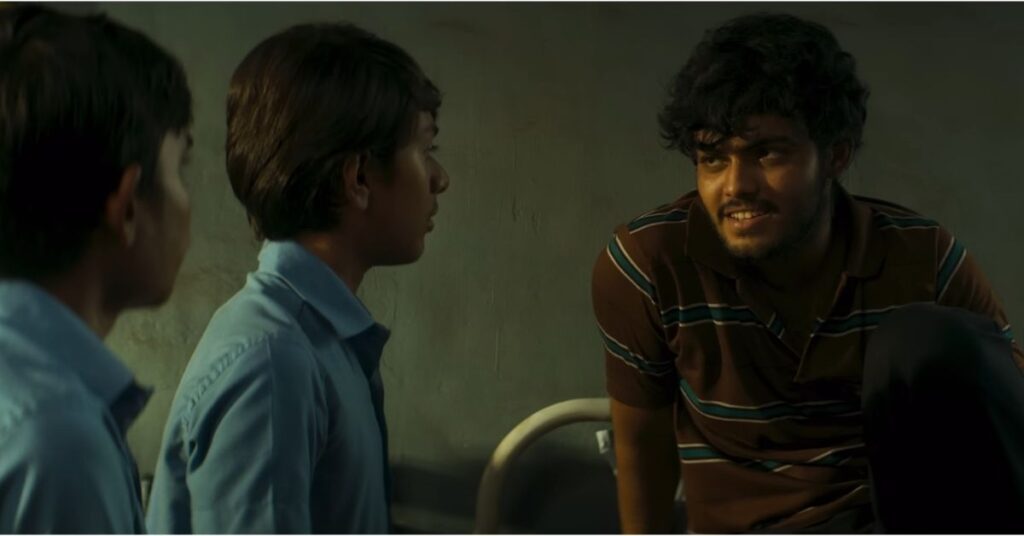 However, the core of the show lies in exploring the gritty underbelly of cybercrime rackets being operated in Jamtara. There is a lot more ground that can be covered here.
Season 3 could showcase the masterminds adopting more sophisticated phishing techniques, expanding beyond credit card and banking scams. With cybercrime diversifying into data theft, hacking, e-commerce frauds etc., the writers have abundant material to incorporate.
Scam 2003 The Telgi Story Part 2 Release Date Revealed on OTT Platform, SonyLiv
The cat-and-mouse game between the scammers and law enforcement officers – SP Dolly, Inspector Biswa and cyber expert Saurav, is also set to continue. Their tussle formed an engaging subplot in previous seasons.
Furthermore, the growth trajectory of the main characters – Sunny, Rocky and Gudiya – has scope for greater exploration. Where season 2 ended, it positioned Gudiya on an ascending career path in politics. Her journey with former partners-in-crime Sunny and Rocky may take exciting turns.
The show could also tap into how the power dynamic between the leads evolves as they aim for greater influence. This tussle for supremacy added dramatic tension in earlier seasons as well.
What Are Fans Saying About Wanting a 3rd Season?
Ever since the sophomore season dropped on Netflix, ardent followers have flooded social media with demands for Jamtara to be renewed. The show seems to have struck a chord with Indian audiences craving realistic and hard-hitting stories.
Many fans have voiced that the series brilliantly captures the realities of growing up poor in India's small towns. Viewers have praised the authenticity of the actors' performances which makes the show come alive.
Comments range from "Jamtara is a raw, well-made series. Eagerly waiting for season 3!" to "The storytelling and acting in Jamtara is top-notch. Please renew it Netflix!"
Is Abdul Karim Telgi Alive or Dead? What Happened to the Stamp Paper Scam Mastermind?
Fans mention that the show stands apart for steering clear of unnecessary romantic tracks and misplaced songs, unlike many other Indian web series. The tight screenplay remains focused on moving the central plot forward.
Going by overwhelming fan reactions online, it's evident that audiences are hungry for the gripping story in Jamtara to continue. The public demand certainly seems to be in favor of Netflix granting season 3 approval.
Recapping Where We Left Off in Jamtara Season 2 – A Build Up to What's Next
Before exploring what season 3 could entail, let's do a quick recap of where season 2 concluded.
The latest season ended on election day with all the key characters entangled in a high-stakes vote stealing scam engineered by Sunny, Gudiya and Rocky. Their mission is to oust the corrupt MLA Brajesh Bhaan who previously controlled the election.
Gudiya utilizes the money stolen from Brajesh to pay off voters and emerges victorious by a landslide. The season concludes as she assumes power while her former scam partners Sunny and Rocky also eye bigger ambitions.
Azim Telgi's Untold Role in India's Biggest Stamp Paper Scandal
The finale neatly tied up the main plot without leaving on a cliffhanger. But it positions the protagonists on new trajectories of power and corruption that could shape the narrative going forward.
Season 3 has enough fodder to explore the consequences as the masterminds gain more influence. Do they stick to their fraud roots or walk a different path? The upcoming installment could provide the answers.
When Can We Expect an Update on Jamtara's 3rd Season Renewal?
While Netflix has yet to announce the renewal, they typically take 2-3 months after a season drops to assess its performance before deciding on the next chapter.
Given that season 2 released in late September 2022, fans could expect an update on season 3 by November or December this year.
The streamer will analyze metrics like viewership numbers, completion rates, audience reactions to determine if the story merits continuation.
Barring any unforeseen delays, an official word on Jamtara's renewal seems likely before 2022 ends. The news would come as a welcome new year gift for the multitude of fans waiting eagerly!
Potential Release Date for Jamtara Season 3
If the series gets renewed by the end of 2022, when can viewers expect season 3 to premiere?
Going by Netflix's usual production timelines, the tentative release date for Jamtara's third installment would be sometime in mid to late 2023.
The gap between the first two seasons was around two and a half years. Season 1 dropped in January 2020, followed by season 2 in September 2022.
Accounting for writing, pre-production, shooting and post-production, the new season could follow a similar 18-24 month creation cycle.
The Mysterious Story of Abdul Karim Telgi's Properties Worth Over Rs. 100 Crores
Barring any production delays, audiences can expect Jamtara season 3 to return on their screens in mid to late 2023.
Will the Main Cast Reprise Their Roles in Third Season?
A major USP of Jamtara lies in its stellar cast that delivers powerful performances. Fans would certainly want the principal actors to reprise their roles in season 3.
Sparsh Shrivastav as the hot-headed yet sharp mastermind Sunny
Monika Panwar as the gritty and ambitious Gudiya
Anshumaan Pushkar as the righteous Rocky
Amit Sial as the shrewd politician Bhaan
Dibyendu Bhattacharya as the principled Inspector Biswa
Aksha Pardasany as the no-nonsense SP Dolly
The on-screen chemistry between this talented ensemble elevates the series. It would be difficult to imagine Jamtara season 3 without its original cast.
Barring any scheduling conflicts, the expectation is for the main actors to return for the next chapter of the story. Their performances will likely be crucial in taking the narrative forward.
Speculation on What the Jamtara Season 3 Trailer Could Show
While it's still early days to envision a trailer, the promo for season 3 can provide enticing glimpses into what's coming up.
The trailer would likely continue the dark, gritty tone that sets the mood for Jamtara's murky world. Sharp cuts of phone scam operations, police crackdowns and shadowy political moves could be included.
We may see snippets of how much Sunny, Rocky and Gudiya have progressed in expanding their power and influence. The heady mix of cybercrime and politics could take center stage.
Know All About Abdul Karim Telgi's Brothers, Partners in Scam and Hardship
With their ambitions growing, Season 3 trailer could hint at fraying relationships between the protagonists. Hints of ego clashes and betrayals that test once-strong bonds.
The promo may also indicate law enforcement fighting back harder amidst growing public outrage. Drive to clean up the criminal-political nexus that has besieged Jamtara.
These are just speculative elements that the trailer could depict. The actual promo clip after an official season 3 renewal will provide concrete glimpses into the path ahead.
Summery:
No formal renewal yet by Netflix but director is hopeful of Season 3 happening
Viewership of Season 2 likely to play big role in renewal decision
Season 3 could explore more sophisticated phishing methods and power struggles between lead characters
Fans have flooded social media demanding the series continue with Season 3
Season 2 recap – ended with protagonists Gudiya, Sunny and Rocky gaining more power
Expect season renewal confirmation by late 2022 if Netflix gives a green light
Principal cast likely to return; new installment eyeing 2023 release
Season 3 trailer may hint at growing ambitions and fraying relationships between leads
In Conclusion
Jamtara's first two seasons have established the show as one of Netflix India's most riveting crime dramas. While the streamer is yet to formally announce its return, the signs point towards season 3 happening.
Given the stellar cast performances, raw storytelling exploring facets of cybercrime and positive viewer response, the odds of renewal appear strong.
An official confirmation is expected in late 2022, with season 3 eyeing a 2023 debut if greenlit. The upcoming installment could delve deeper into the lives of the scammer masterminds as their influence expands.
With so many threads left to explore, fans are keeping their fingers crossed for an update proclaiming – "Season 3 is coming!" The news would be met with thrilled reactions indicating the eagerness for this gritty story to continue.
Till then, stay tuned for the official word on the next chapter of Jamtara: Sabka Number Ayega!
Frequently Asked Questions (FAQs)
1. Will there be a season 3 of Jamtara?
Netflix has not yet officially renewed Jamtara for season 3. However, the director has expressed hope that the series will return based on the viewership and reception of season 2. A renewal decision is expected in late 2022.
2. When will Jamtara season 3 release on Netflix?
If renewed, Jamtara season 3 is expected to release sometime in mid to late 2023, given typical production timelines. The gap between the first two seasons was around 2 years.
3. Who will be in the cast of Jamtara season 3?
If the show returns, the main cast members are expected to reprise their roles including Sparsh Shrivastav, Monika Panwar, Anshumaan Pushkar, Amit Sial, Dibyendu Bhattacharya and Aksha Pardasany.
4. Has Netflix confirmed they are making Jamtara season 3?
No, as of now Netflix has not issued any official statement regarding the renewal of Jamtara for a third season. An announcement is awaited.