Popular Tamil YouTube star TTF Vasan has been critically injured in a horrific bike accident that was caught on CCTV camera. The shocking video of Vasan's speeding bike hitting him twice before crashing into a ditch has left his fans praying for his recovery. This article takes a deep dive into how the accident happened, Vasan's history of bike stunts and traffic violations, his current medical condition, and the outpouring of support from his followers.
TTF Vasan (aka Vaikuntha vasan) is a leading YouTube personality from Tamil Nadu known for his travel vlogs and crazy bike stunt videos that depict him riding superbikes at breakneck speeds on public roads. Though immensely popular among Tamil youth, Vasan has always been mired in controversy due to the dangerous nature of his stunts. This time Vasan's addiction to speed has landed him in the hospital with grievous injuries, as seen in the terrifying accident video that has gone viral online.
How Did The TTF Vasan Bike Accident Happen?
As per media reports, the accident occurred around 4 PM on Sunday near Kanchipuram on the Chennai-Bangalore National Highway. Vasan was riding his Suzuki Hayabusa at an estimated speed of nearly 300 kmph while attempting to perform a wheelie stunt. However, he lost control and the bike slammed him backwards not once but twice before toppling over into a roadside ditch. The entire incident was captured on CCTV cameras installed near the accident spot.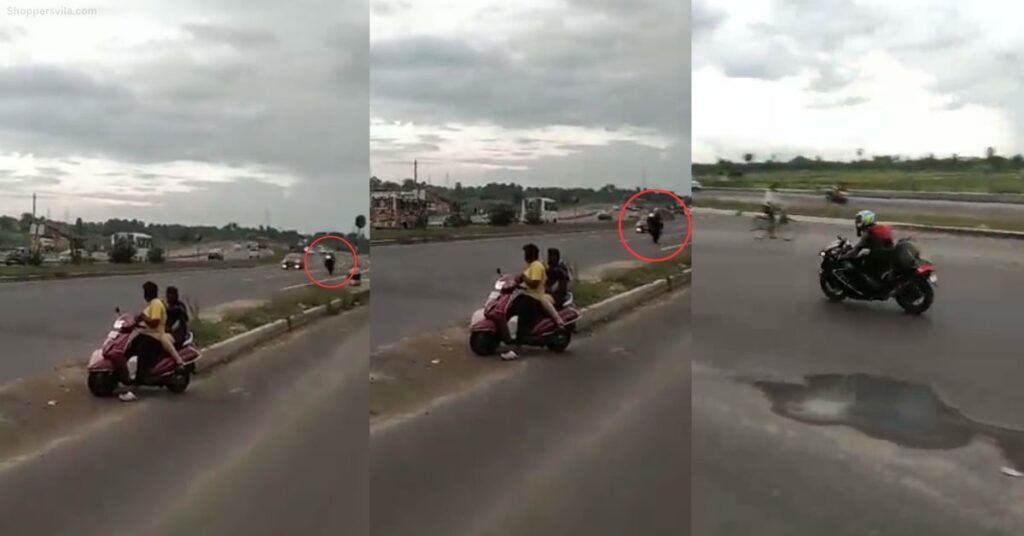 In the chilling footage, Vasan can be seen trying to wheelie at an incredible pace before suddenly veering off and crashing. His bike is seen hitting him hard and throwing him off violently onto the road. The bike then appears to bounce back up and strike Vasan again ruthlessly as he lay on the ground, before careening off the highway into the bushes below. Vasan was left seriously injured even as his beloved Hayabusa was wrecked.
Top 10 Most Daring Motovloggers in Tamil Nadu
Where Is TTF Vasan Receiving Treatment For His Injuries?
According to some media reports, TTF Vasan suffered multiple injuries including fractures in the road accident within Thamaraipakkam Panchayat limits. He was quickly rushed to a nearby hospital for emergency medical care by local residents who witnessed the crash. Doctors stated that Vasan had suffered a broken arm along with injuries to his head, back and legs.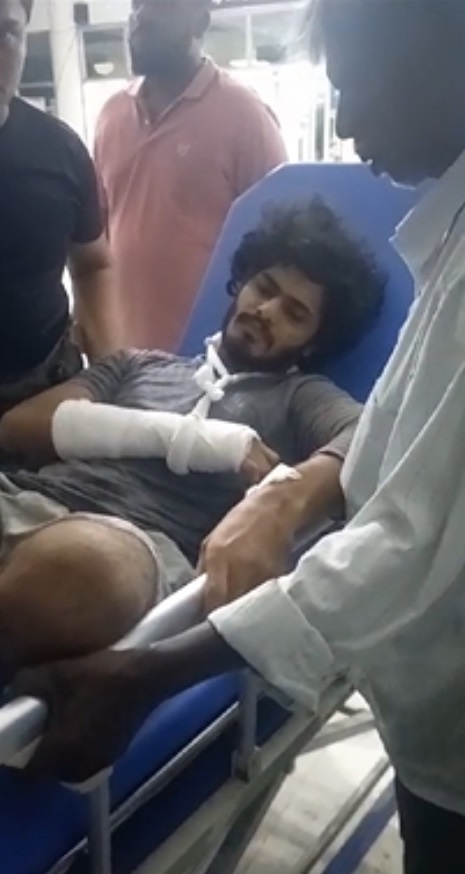 After being stabilized at the local hospital, Vasan was later shifted to a reputed orthopedic hospital in Chennai for further treatment, where he continues to be under observation in the ICU. Footage of a bandaged Vasan lying in a hospital bed has also surfaced online. While his condition currently seems stable, the popular YouTuber will likely require weeks if not months of treatment and physiotherapy to fully recover from the traumatic injuries.
Actress Shalu Shamu's #MeToo Moment: 'He Invited Me to Bed'
What Is TTF Vasan's History With Bike Stunts and Traffic Violations?
This is far from the first time TTF Vasan has courted controversy and legal trouble for his daredevil bike stunt videos and his penchant for speeding on public roads. The Coimbatore resident is hugely popular among Tamil youth for his YouTube channel 'Twin Throttlers' that shows him performing stunts on superbikes and traveling across India on two wheels.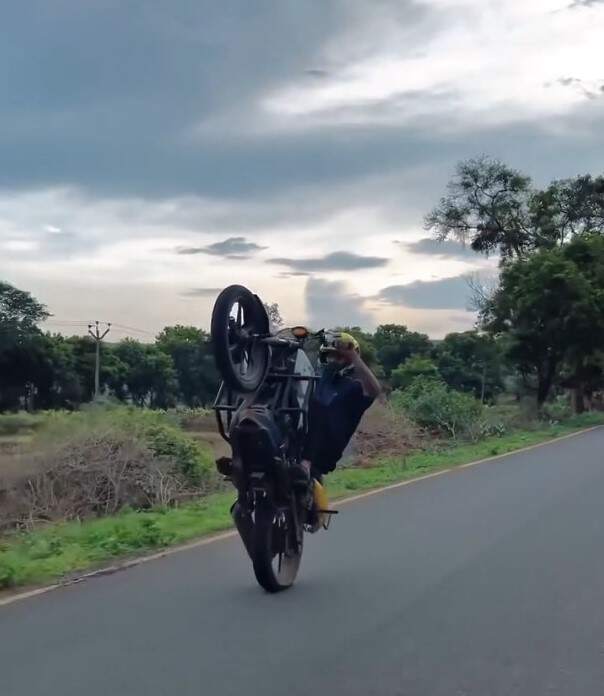 Vasan has often been pulled over and fined by traffic police across Tamil Nadu for rash riding, speeding at 200-300 kmph, performing bike stunts on busy highways, and even racing his superbikes against trains. Many of his videos depicting dangerous bike stunts like standing atop moving superbikes have been called out for motivating young riders to emulate him and flout road safety rules.
Who is the No. 1 Motovlogger in Tamil Nadu?
Despite opposition from police and road safety activists, Vasan continued to post new stunt videos shot illegally on public roads. Just last year, he made headlines when thousands of his fans thronged to an event he organized in Coimbatore, causing chaos on the streets. His reckless passion for speed was also on display recently when he announced his new film 'Manjal Veeran' by dangerously riding his Hayabusa bike at 299 kmph.
How Are Fans Reacting To TTF Vasan's Accident?
Video clips of the disturbing accident and Vasan's condition in the hospital have gone viral across social media, shocking his hundreds of thousands of fans. Many fans have reacted with horror at the gravity of injuries sustained by their beloved YouTube star.
Yasin Cengiz Earthquake Mystery: Is Tummy Dancer Alive or Dead?
Numerous supporters have tweeted wishing Vasan a speedy recovery even as they criticize his addiction to speed and liken the crash to a scene from a movie stunt. Some fans have pointed out that this was an accident waiting to happen considering Vasan's history of risk-taking bike stunts. Many others have also called for prayers and positive energy to be sent his way during the difficult healing and rehab process.
The outpouring of sympathy from loyal fans shows the immense popularity and fan following that Vasan enjoys as a social media influencer. But the ugly accident has also renewed criticism about the real-world dangers posed by some YouTube celebrities performing life-threatening stunts to entertain subscribers and get more views.
Key Takeaways From TTF Vasan's Bike Crash
Popular YouTuber TTF Vasan suffered critical injuries in a 300 kmph bike accident while shooting a stunt video near Chennai.
CCTV footage shows his bike slamming Vasan backwards twice before crashing, causing fractures and head injuries.
Vasan was hospitalized first locally before being shifted to an orthopedic hospital in Chennai for further treatment.
He has a history of traffic violations and has been fined multiple times for illegal bike stunts and reckless speeding on public roads.
The shocking video has gone viral, with fans reacting with horror but also sending wishes for his speedy recovery.
The incident has renewed criticism about YouTubers risking their lives without regard for road safety to create dangerous stunt content for more views and subscribers.
Frequently Asked Questions (FAQs)
1. Who is TTF Vasan?
TTF Vasan (aka Vaikuntha vasan) is a popular Tamil motovlogger and YouTuber known for performing dangerous bike stunts and speed riding on public roads. He has millions of followers on his YouTube channel 'Twin Throttlers'.
2. What happened to TTF Vasan recently?
Vasan met with a terrible accident on Sunday while attempting to perform a bike stunt near Kanchipuram on the Chennai-Bengaluru highway. He lost control of his bike at very high speed and suffered grievous injuries.
3. How did the accident happen?
As per some known media report, Vasan was trying to do a wheelie stunt on his Suzuki Hayabusa when he lost control at an high speed. CCTV footage shows his bike slamming into him twice before crashing into a roadside ditch.
4. What kind of injuries did Vasan suffer?
As per reports, Vasan suffered multiple injuries including a broken arm, head injuries, back and leg fractures. He underwent treatment at a local hospital before being shifted to an orthopedic hospital in Chennai.
5. What is TTF Vasan's current health status? Is he Alive or Dead?
Vasan is reported to be recovering and stable although in the ICU. He is likely to remain hospitalized for several weeks and require extensive treatment to fully recover from his injuries.