Tamil Nadu's motovlogging scene is thriving, with talented content creators taking to two wheels to showcase the state's beauty. This blog ranks the top 10 adventurous motovloggers making an impact in Tamilnadu. Read on to learn about these talented riders.
Who Are Tamil Nadu's Top Motovloggers?
Motovlogging combines two popular passions – motorcycles and vlogging. Motovloggers are essentially motorcycle vloggers who record their bike trips and share interesting motoring content.
Tamil Nadu has emerged as a hotspot for motovlogging, with hundreds of channels dedicated to bike trips, reviews, and more. But only the most talented and engaging motovloggers rise to the top.
This blog cherry-picks the 10 best motovloggers from Tamil Nadu (TN). These popular channels stand out for their production quality, unique content, high subscriber counts, and influence on the community.
What Makes a Top Motovlogger?
Before jumping into the rankings, let's look at some factors that make a great motovlogger:
Personality – A motovlogger's charm and conversational style helps them connect with viewers.
Originality – Creating novel, useful content beyond basic ride videos. Top motovloggers find unique angles.
Videography – Investing in cameras and equipment to deliver high quality, stable footage even at high speeds.
Editing – Tight editing and post-production to weave ride clips, narration, graphics and more into polished videos.
Consistency – Uploading new videos frequently to build an audience and showcase improvements.
Engagement – Responding to comments, hosting meets and interacting with followers. Building a community.
Keeping these factors in mind, let's get into Tamil Nadu's top 10 fearless moto vloggers.
10 Most Adventurous Motovloggers in Tamilnadu
#1 Twin Throttlers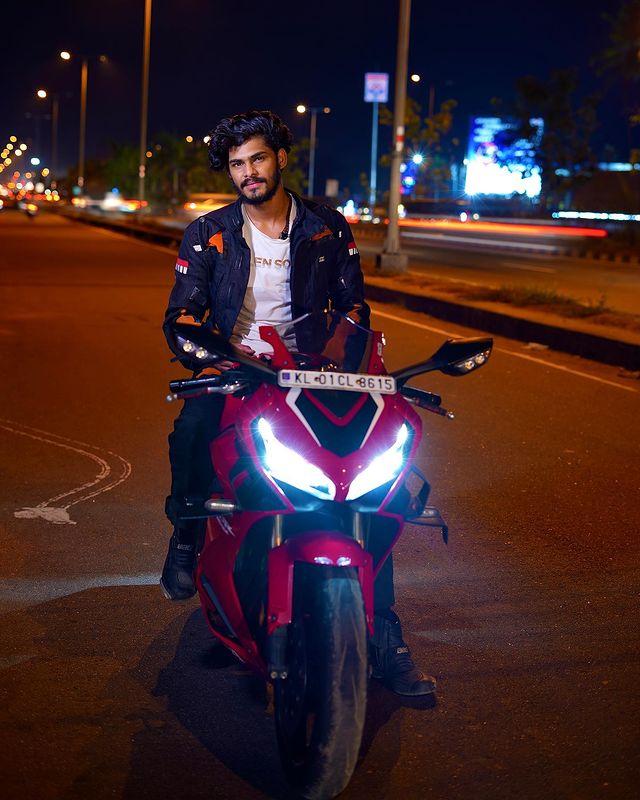 It's no surprise that Twin Throttlers, run by Vasan, tops this list. With over 4 million subscribers, he is Tamil Nadu's most popular auto vlogger by far.
Vasan's cheerful personality, contagious passion for Royal Enfield bikes, and emphasis on rider safety have won legions of fans. His production quality is top-notch, with 4K cameras, slick edits, graphics and effects.
Though based in Coimbatore, Vasan travels extensively across India for his ride vlogs and motoring challenges. Some popular videos are his 24-hour endurance ride, grueling snowmobile challenge, and emotional video remembering his Bullet after selling it.
#2 Content Illa Mamey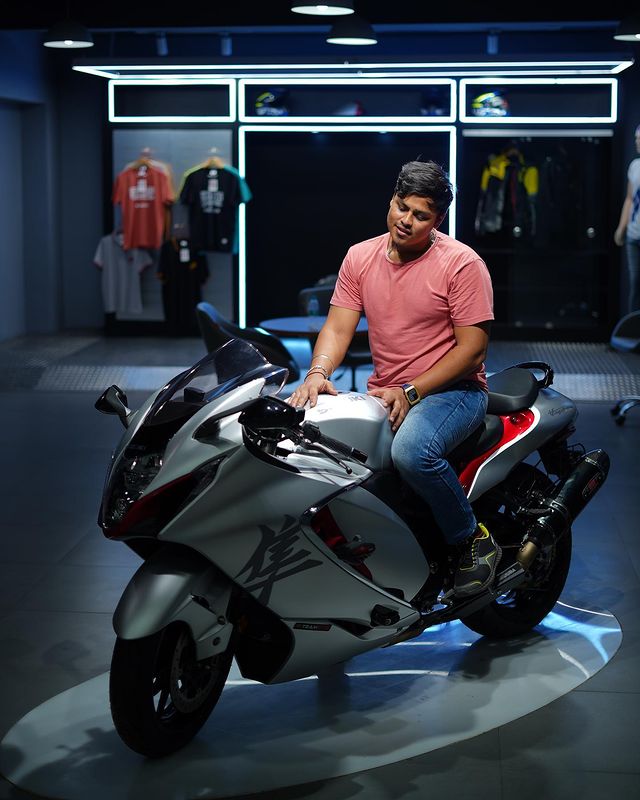 Popular bike vlogger Content Illa Mamey (aka, Ajees) takes the second spot on this list. he shares bike vlogs, reviews along with travelogues from scenic local destinations.
Ajees's choice of destinations like Ladakh, along with his youthful personality, attract over 1.62 million subscribers. His video production quality has improved vastly over 2 years on YouTube.
An interesting aspect of Content Illa Mamey's channel is his passion for modifying bikes to improve performance. Videos where he outfits bikes with aftermarket parts receive great engagement.
#3 Cherry Vlogs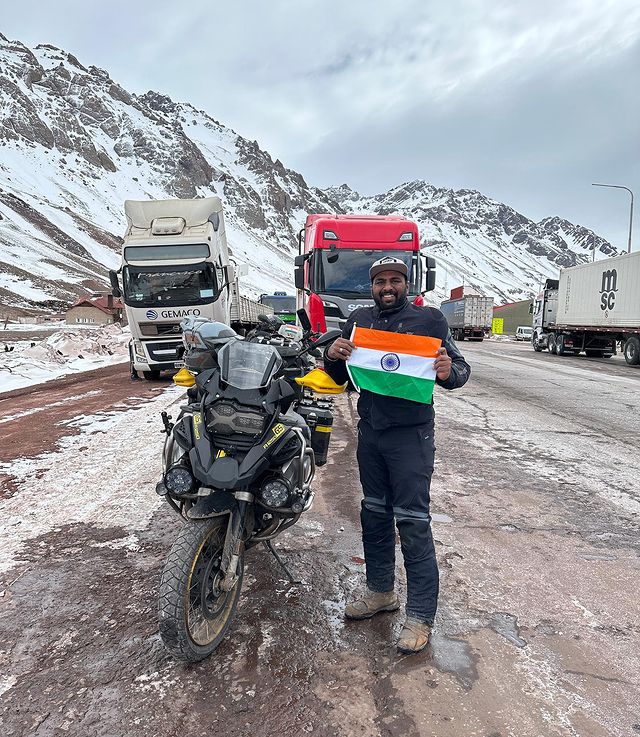 In third place is Cherry Vlogs by Tagore Suresh Babu. As one of the pioneers of Tamil motovlogging, Tagore played a key role in popularizing the trend in the state.
Tagore's travelogues and bike tours across India, from Kanyakumari to Kashmir, have racked up over 1.36 million subscribers. His raw, unfiltered vlogging style allows viewers to experience the journey.
In his early videos, Tagore rode a Royal Enfield Classic 500. Upgrading to a BMW GS 1250 Adventure bike in 2021 added a premium touch to his videos. Tagore's journey from humble beginnings to global recognition with Cherry Vlogs is an inspiration.
#4 Enowaytion Plus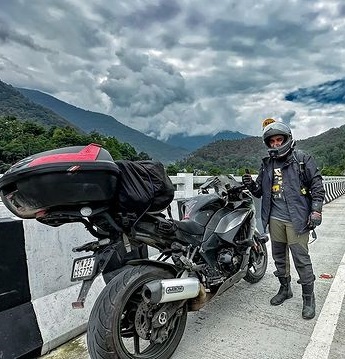 At number four is Enowaytion Plus, the channel of Vijay Immanuel from Chennai. He is one of Tamil Nadu's longest-running motovloggers, active since 2014.
With nearly 832 thousand subscribers, Vijay posts an incredible variety of content spanning vlogs, movie reviews, celebrity interviews, unboxings and more.
His upbeat personality and humor-laced videos strike a chord with Tamil viewers worldwide. On his main channel, Vijay focuses on entertainment content. His secondary channel Enowaytion Bikes features his bike reviews, rides and motovlogs.
#5 Pyros Girl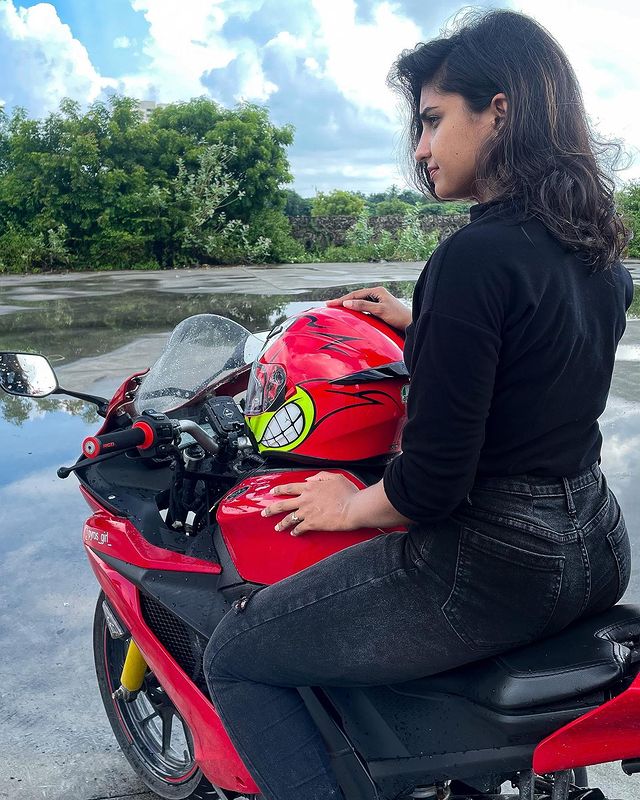 Pyros Girl, hosted by Abi, is Tamil Nadu's top female motovlogging channel. As a spirited woman bike rider, Abi has broken stereotypes and inspired other ladies to pursue riding.
From test rides of bikes like the KTM Duke 390 to sharing tips for beginners, Abi displays in-depth knowledge. She engages her 664,000+ subscribers through Q&As, reviews, meetups and more.
Production values on Pyros Girl have improved drastically, with stable 4K footage and impactful editing. A welcoming personality and focus on safety make Abi's content enjoyable for female and male viewers alike.
#6 3J Auto Expert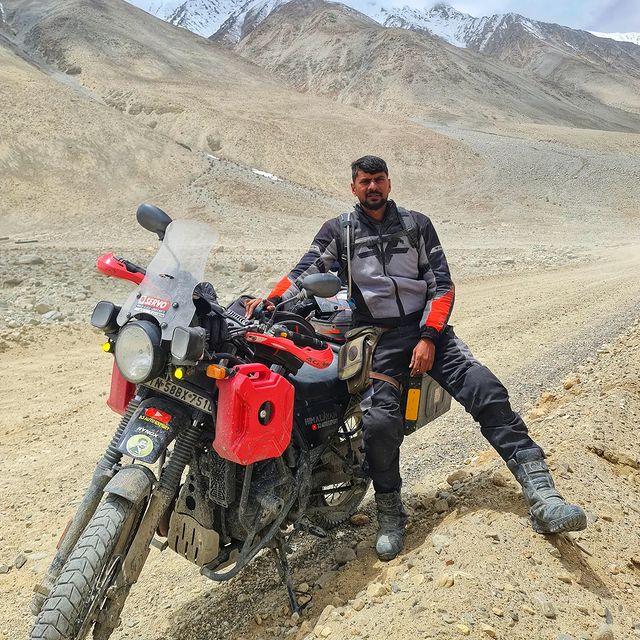 At number six is 3J Auto Expert, hosted by Jai from Coimbatore. With over 219,000 subscribers, Jai shares budget-friendly tips for bike trips across India.
Living up to his channel name, Jai provides expert advice for bike owners and fellow riders. His videos offer step-by-step guidance on DIY maintenance, basic mods, accessories to carry on a trip, and more.
Jai focuses on getting the most out of limited budgets. He demonstrates cost-cutting hacks for long rides, like effective tire repairs and cheap stays. This practical advice makes 3J Auto Expert popular with young riders and students.
While Jai's production is more basic than top motovloggers, his wealth of mechanical know-how and rider experience make his content highly useful. For those seeking budget-savvy bike advice from a friendly expert, 3J Auto Expert hits the sweet spot.
#7 Time Traveller Arun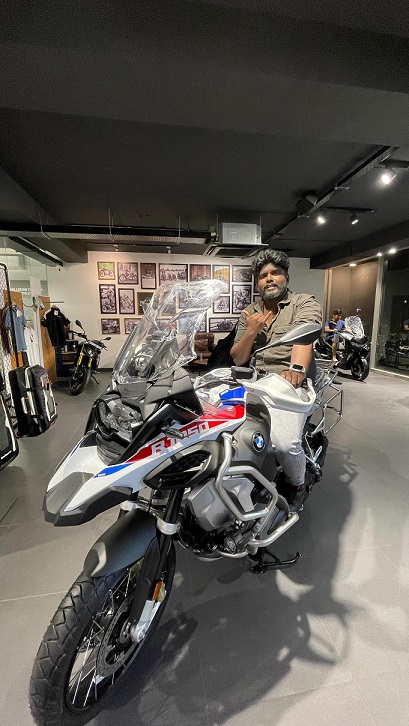 At number seven is Time Traveller Arun from Coimbatore, hosted by Arun. This up-and-coming motovlogger has attracted over 162,000 subscribers with his travel-focused content.
Living up to his channel name, Arun journeys to historic forts, temples, and archaeological sites across South India. His videos provide glimpses into the past, with voiceovers explaining the history and significance of each location.
A former history teacher, Arun infuses his motovlogs with educational value. He ensures sites are accurately represented through thorough research. Crisp editing and a background score add polish to the videos.
For viewers interested in learning about South India's rich history and culture on two wheels, Time Traveller Arun is a must-subscribe channel. The trips inspire viewers to visit and appreciate these heritage sites.
#8 Black Buddy Tamil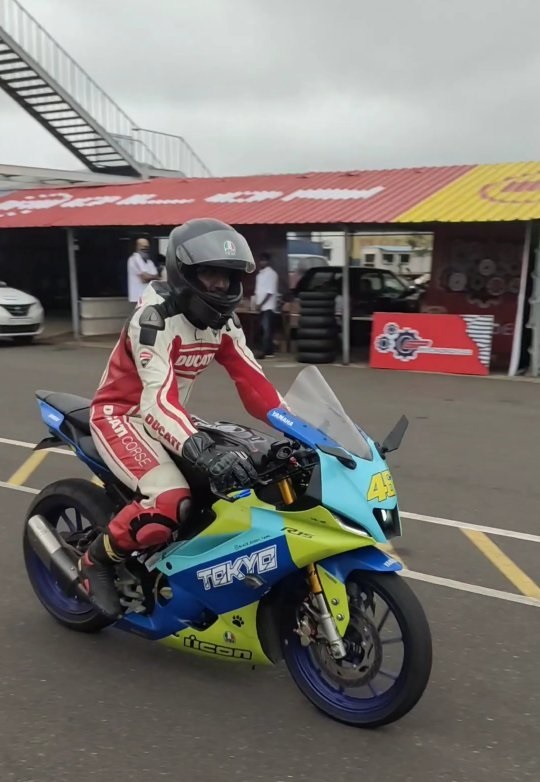 Popular bike vlogger Black Buddy Tamil takes the eight spot on this list. Based in Chennai, he shares bike reviews along with travelogues from scenic local destinations.
Black Buddy is known for his passion for Royal Enfield bikes, especially the Bullet model. His youthful and laidback on-screen personality has attracted over 184,000 subscribers on YouTube so far.
Black Buddy's production quality has improved over the last 3 years, with stable 4K footage and creative edits. His travel videos explore Tamil Nadu's beautiful temples, beaches, hills and more through the eyes of a rider.
An avid Royal Enfield modifier, Black Buddy also shares how-to videos on outfitting Bullets with aftermarket parts. From air filters to exhausts, he provides detailed guidance for upgrading performance and style.
With his easygoing nature and contagious enthusiasm for Royal Enfield motorcycles, Black Buddy Tamil has carved a niche as a must-follow motovlogger among RE fans.
#9 TN Moto Rider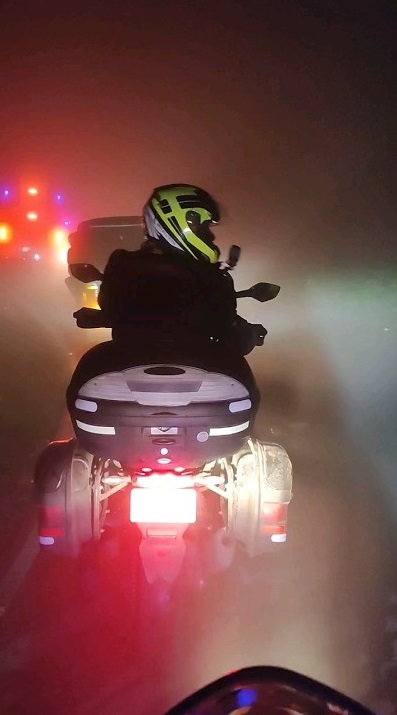 TN Moto Rider is a rising star from Coimbatore. His cinematic motovlogs and passion for bike riding have attracted over 13,700 subscribers so far.
Crisp editing, smooth transitions, and thoughtfully planned storytelling make his videos stand out. He focuses more on the journey and experience rather than bike specs.
TN Moto Rider also shares motorcycling tips for beginners. Episodes where he helps shy friends overcome fear of riding show his helpful nature. As he hones his craft, he is poised for continued success.
#10 Travel with Sellu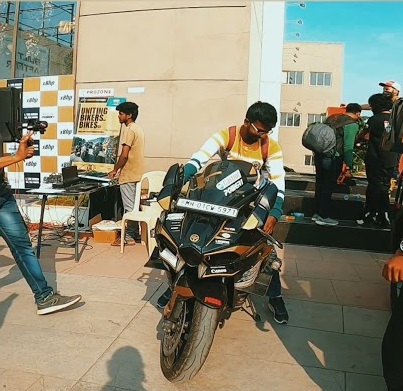 Rounding off the list is Travel with Selly hosted by Selwyn from Coimbatore. Sellu's ride videos primarily cover scenic routes and destinations around Tamil Nadu.
His friendly on-screen persona, enthusiasm for riding his Yamaha R15 v3, and encouraging messages for viewers have earned over 11,600 subscribers.
Though still a small channel, Travel with Sellu's steady growth over 3 years highlights the rising popularity of motovlogging across Tamil Nadu. More emerging creators like Selly are sure to leave their mark.
Explore Tamil Nadu's Motovlogging Scene
As this ranking shows, Tamil Nadu is home to a diverse range of talented motovloggers. Beyond the channels featured here, hundreds more provide quality content to bike lovers across India and overseas.
Motovlogging has become an exciting way to explore Tamil Nadu from a rider's perspective. For those craving road trips and motorcycle content, subscribing to TN motovloggers is a must.
The motovloggers featured here put care into creating entertaining, informative and engaging content. More importantly, they emphasize rider safety – proving that responsibly enjoying bikes and the open road can go hand in hand.
Frequently Asked Questions (FAQs)
1. Who is the most popular motovlogger from Tamil Nadu?
Twin Throttlers, run by Vasan, is the most popular with over 4 million subscribers. His passion for Royal Enfield bikes and emphasis on safety have made him #1.
2. Which female motovlogger is making an impact in Tamil Nadu?
Pyros Girl, hosted by Abi, is the top female motovlogging channel from TN. She has broken stereotypes and inspired other women riders.
3. Which motovlogger is known for budget trip tips?
3J Auto Expert, run by Jai, shares budget-friendly advice for bike trips. He focuses on cost-cutting hacks for students and young riders.
4. Who are Top Ten Motovloggers in Tamil Nadu?
Twin Throttlers, Content Illa Mamey, Cherry Vlogs, Enowaytion Plus, Pyros Girl, 3J Auto Expert, Time Traveller Arun, Black Buddy Tamil, TN Moto Rider, and Travel with Sellu
5. Where does Cherry Vlogs travel to?
Cherry Vlogs, hosted by pioneer Tagore Suresh Babu, shares bike tours from Kanyakumari to Kashmir across India.
6. What type of content does Enowaytion Plus share beyond motovlogs?
Enowaytion Plus features Vijay Immanuel posting varied entertainment content like movie reviews, celebrity interviews, and unboxings.
7. Who is the motovlogger known for modifying Royal Enfield bikes?
Black Buddy Tamil customizes Bullets with aftermarket parts for better performance and style. He shares how-to mods for RE enthusiasts.