The infamous Kray twins, Ronald "Ronnie" and Reginald "Reggie", dominated the London crime scene in the 1950s and 1960s with their gang "The Firm". Their mix of glamorous celebrity status and ruthless violence made them among the most legendary figures in British criminal history. This is the story of their rise to power, brutal crimes, downfall and lasting notoriety.
Who are Kray Twins?
Born in 1933 in London's East End, Ronnie and Reggie Kray descended from a family steeped in the underworld. After a stint in prison and National Service together, the twins started acquiring clubs and bars in the West End by the late 1950s. They built up a powerful gang known as "The Firm" to run protection rackets and extortion schemes.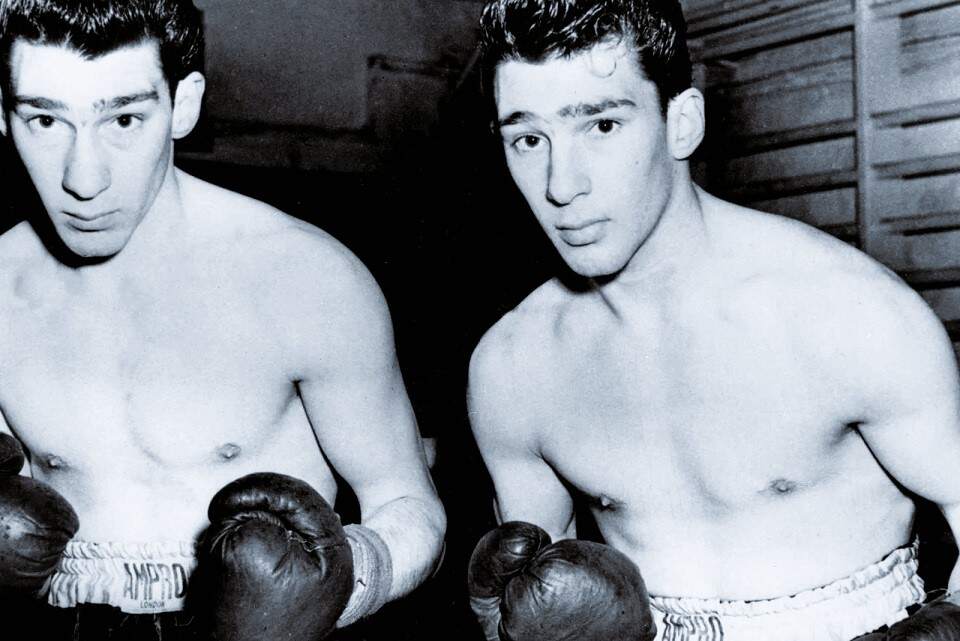 The Krays' celebrity status began rising when they purchased Esmerelda's Barn, a fashionable nightspot patronized by the showbiz elite. The twins reveled in mingling with stars like Judy Garland and Diana Dors, portraying themselves as wealthy young businessmen and giving generously to charity. But behind the public image, the Krays ruled through threats and violence.
A Covert Alliance with the Establishment
In the early 1960s, the Kray twins formed a secret homosexual relationship with Lord Boothby, a Conservative peer and politician. Boothby provided them access to the Establishment, while their discretion protected his sexuality. This alliance allowed the Krays to operate freely, as Boothby's influence meant police avoided fully investigating them.
The tabloid Sunday Mirror exposed the Krays' link to Boothby in 1964, but the twins intimidated the newspaper into backing down. Their association with Boothby burnished the Krays' standing as "untouchables" and ramped up their criminal ambitions.
A Reign of Murder and Mayhem
At their peak from the mid-1960s, the Kray firm numbered over 600 members. The twins consolidated power by any means necessary, including threats, arson and murder.
Among their most notorious killings was the public slaying of rival gangster George Cornell by Ronnie in 1966. Witnesses were too terrified to testify. Later that year, the Krays arranged the daring escape of Frank Mitchell from Dartmoor Prison.
In 1967, Reggie stabbed Jack "The Hat" McVitie to death after he failed to complete a contract killing. The violence was often spur of the moment, with Ronnie's mental instability fueling his sadistic urges.
The Beginning of the End
Detective Leonard "Nipper" Read was tasked with taking down the Kray Firm in 1967. Faced with the "wall of silence", he cautiously built evidence and convinced members to become informants.
The breakthrough came when member Leslie Payne fell out with the twins over profit shares. Fearing for his life, Payne secretly testified about the Krays' Mafia connections and murderous activities.
In May 1968, Read felt he had enough evidence to arrest the Krays and their gang. Facing long sentences, many Firm members now testified freely with immunity deals. The twins' power had crumbled.
What Happened to the Kray Twins? Are they Alive?
The Kray twins' trial in 1969 was a media circus, with the public fascinated by their glamorous infamy. Though they tried to intimidate witnesses, their criminal convictions were secured.
Both Ronnie and Reggie were sentenced to life imprisonment, with a minimum 30 years for the murders. Reggie was sent to a Category C prison, while the unstable Ronnie ended up in Broadmoor Hospital after being certified clinically insane.
Despite campaigns for their release over the years, the twins remained behind bars. Reggie was freed in 2000 for compassionate reasons just weeks before his death from cancer. Ronnie died of a heart attack in Broadmoor in 1995.
The Kray Myth and Legend
Though their reign lasted less than a decade, the Kray twins secured their place in British criminal folklore. Their celebrity status and evasion of justice for so long added to their legendary aura.
The twins' contradictory mix of polished charm, celebrity connections, violent madness and homosexual taboo has endlessly fascinated the public imagination. Their story has been dramatized in books, films and plays.
While the real Krays were ruthless murderers, the romanticized myth often depicts them as Robin Hood-like folk heroes symbolizing rebellion against authority. They embodied glamour, power and vice in a potent cocktail that still intrigues us today.
Conclusion
Few gangsters anywhere have captured the public's attention like London's infamous Kray twins. Their brutal criminality was matched only by their talent for cultivating celebrity and mystery. Ronnie and Reggie ruthlessly ruled the capital's underworld and nightlife during the Swinging Sixties. But ultimately, their reign ended in bloodshed and prison. The Kray name continues to cast a long shadow over British crime history and popular culture.
What Did the Kray Twins Do – FAQs
1. Who were the Kray twins?
Ronald "Ronnie" and Reginald "Reggie" Kray were identical twin brothers who became notorious gangsters and crime bosses in London's East End during the 1950s and 1960s.
2. What crimes did the Kray twins commit?
The Kray twins and their gang known as "The Firm" were involved in numerous violent crimes including murder, armed robbery, arson, assault, and extortion through protection rackets. Some of their most famous victims were rivals George Cornell and Jack "The Hat" McVitie.
3. Why did the Kray twins become so powerful?
The Kray twins gained power through fear, bribery and their covert relationship with Conservative politician Lord Boothby, who protected them from police investigation. Their celebrity status from owning nightclubs also gave them influence.
4. How were the Kray twins caught and convicted?
Detective Leonard "Nipper" Read carefully built up evidence against them and turned gang members into informants. The twins were arrested in 1968 and given life sentences for murder in 1969.
5. What happened to the Kray twins in prison?
Reggie Kray stayed in the prison system until he was released weeks before his death in 2000. Ronnie's mental health deteriorated and he was sent to Broadmoor Hospital where he died in 1995.
6. Why are the Kray twins still famous today?
The Kray twins have become hugely legendary figures in British culture due to their mix of celebrity status and brutal criminality. Their story has been romanticized in many books, films and plays.