The death of Amita Panchal following alleged botched surgery by healthcare startup Pristyn Care has ignited intense scrutiny. This in-depth report looks at who Panchal was, what transpired during her treatment, and why her case underscores serious concerns about practices at one of India's highly-funded healthcare unicorns.
Who was Amita Panchal?
Amita Panchal was a 47-year old Mumbai banker and single mother who faced mobility restrictions from childhood polio. In May 2022, she sought help from Pristyn Care, a prominent surgery-focused healthcare startup, for weight loss treatment. However, Panchal tragically passed away after alleged delays and complications in her procedure.
The harrowing details of Amita Panchal's experience reveal gaps at Pristyn Care's operational level. Moreover, they highlight how the healthcare unicorn's ambitious growth objectives may be overshadowing patient welfare. This thorough investigation aims to honor Panchal's memory by unpacking what went wrong and pushing Pristyn Care for accountability.
What procedure did Amita Panchal undergo at Pristyn Care?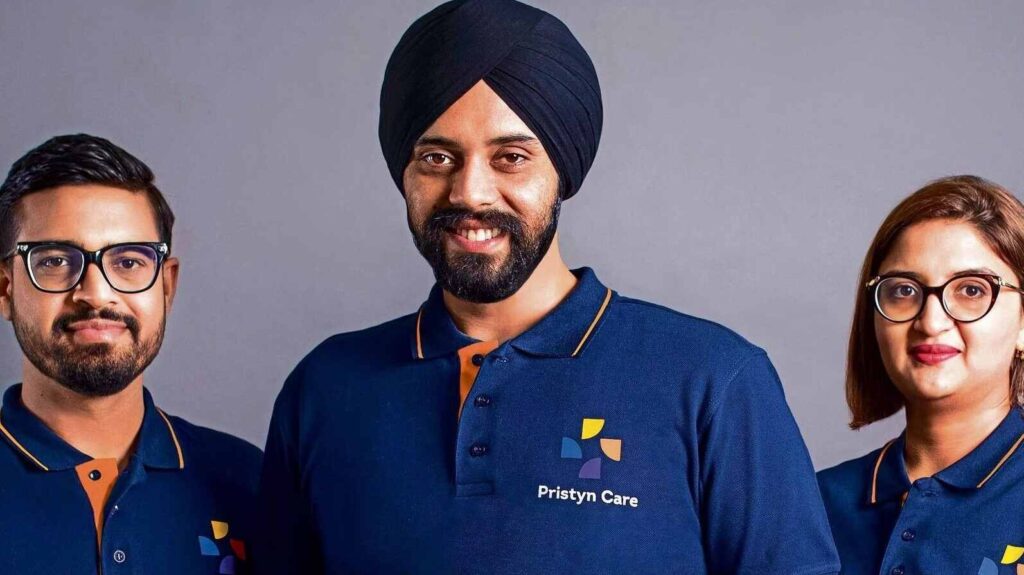 As per the account first reported by Livemint, Amita Panchal consulted with Pristyn Care in early May 2022 for obesity-related health concerns. She had a Body Mass Index meeting the minimum threshold required for insurance coverage of bariatric surgery.
On May 20, Panchal got admitted to Pristyn Care's partner hospital in Mumbai, Lifeline Hospital. She was scheduled to undergo an intragastric balloon procedure under the care of Dr. Nelson Junghare, a bariatric surgeon empanelled with Pristyn.
This minimally invasive weight loss treatment involves the patient swallowing a pill containing a balloon, which is then inflated inside the stomach with saline solution. Occupying space in the stomach, it restricts food intake and induces early satiety. The inflated balloon is removed after 6 months.
What went wrong after Amita Panchal's procedure?
Barely half an hour after the intragastric balloon placement, Panchal complained of extreme pain and discomfort. She was unable to retain food or even water without vomiting. As per accounts of her family members, over the next three days Panchal's condition continued to deteriorate.
Despite her persistent pleas and those of her family, the balloon was allegedly not removed immediately. On May 22nd, two days after the procedure, Dr. Junghare messaged Panchal's relative that he had requested the hospital to remove the balloon but was unsure why the removal was delayed.
Two more agonizing days passed before the surgery to remove the balloon was conducted on May 24th evening. But tragically, Amita Panchal passed away the very next morning on May 25th.
What factors caused the delay in removing the balloon?
Pristyn Care has strongly denied any insurance considerations influenced the delay in removing the balloon after complications emerged. However, Panchal's family has raised suspicions if financial motivations were at play.
They claim the initial surgeon Dr. Junghare was unresponsive to urgent requests for removal. There are also questions around why it took two days after Dr. Junghare's message for the procedure to finally happen.
Some former Pristyn employees revealed to Mint that the company closely tracks metrics like surgery conversion rates and revenues. There is opaqueness around these targets and the pressures staff face in achieving them. Though inconclusive, this context fuels speculation if commercial interests override medical priorities.
However, Pristyn Care strenuously denies this, maintaining that Panchal received attentive care and stating pre-authorization for her insurance was already secured. The company claims a robust governance framework ensures quality. But Panchal's tragic experience has undermined confidence in this.
How has Pristyn Care responded to the outcry over Amita Panchal's death?
Amita Panchal's aggrieved family has filed a police complaint alleging medical negligence led to her death. While investigations are ongoing, Pristyn Care has expressed condolences but denied any lapses.
Pristyn founder Dr. Harsimarbir Singh pointed to the company's high patient satisfaction scores and process rigor as evidence that Panchal's case was an aberration rather than the norm. But some argue feedback mechanism only survey patients who successfully get operated.
The company also claims complication and mortality rates much lower than India's average. However, experts counter that direct comparisons are specious given Pristyn's focus on elective, minimally invasive surgeries on relatively healthy individuals.
Moreover, people question if adequate redressal avenues exist for cases like Panchal's, where family allege immediate action was not taken despite obvious complications. More transparency and accountable response frameworks are needed.
What does Amita Panchal's experience reveal about Pristyn Care?
While investigations continue, Amita Panchal's tragic death has ignited intense scrutiny on healthcare startup Pristyn Care. In particular, it has raised concerns about unethical practices, growth ambitions overshadowing care quality, and lack of accountability.
Pristyn's model depends on sales team conversions and doctor focus on surgical interventions. Former employees and patients allege this creates perverse incentives for unnecessary procedures. Though Pristyn asserts otherwise, Panchal's experience validates a need for reform.
Moreover, the pressures and churn in Pristyn's high-growth environment may be jeopardizing diligent care. Panchal's family questions why obvious complications were not immediately addressed. At the very least, critical process gaps stand exposed.
Most worryingly, Panchal's case reveals how regulatory arbitrage by healthcare startups creates ambiguity on accountability. As calls for urgent reform grow, Amita Panchal's tragic death must not be in vain, but instead catalyze overdue change.
In Short
Amita Panchal died after alleged delays in removing an intragastric balloon placed by Pristyn Care during bariatric surgery.
Her family questioned financial motives for the delays and filed a negligence complaint. Pristyn denies any lapses.
The case casts doubt on Pristyn's model, growth pressures compromising care quality, and lack of accountability.
Greater transparency, diligent protocols and regulatory oversight are needed to prevent such tragedies.
Amita Panchal's memory must spur reform in India's healthcare startups to uphold ethical patient care.