Social media platforms have witnessed an influx of TikTok celebrities and influencers sharing explicit content, and Sofia Ansari, a popular TikTok star, has been in the spotlight for all the negetive reasons. Netizens are expressing their disapproval over her recent posting of risqué photos and videos, deeming them indecent and unfit for public viewing.
In the wake of Bollywood actresses like Deepika Padukone pushing boundaries by wearing thongs instead of bikinis in movies like "Pathan," the trend of extreme glamour has caught on with several young actresses and aspiring talents seeking opportunities in the film industry.
Sofia Ansari, known for her rising fame and striking looks, has been garnering attention with her provocative content, particularly on Instagram. Her videos, featuring suggestive dances and poses, have been keeping teenagers awake, leaving parents and audiences concerned about the increasing obscenity on social media.
Recently, Sofia Ansari posted a video of herself bathing in an open shower wearing only underwear, which drew widespread criticism from her followers. To the dismay of many, she later shared an even more explicit photo of herself wearing a thong, further fueling the controversy.
Netizens are voicing their disapproval, questioning whether such explicit content is necessary for these actresses to gain film opportunities and accumulate more likes. The behavior of influencers like Urfi Javed and Sofia Ansari has raised concerns about the need for greater control and responsibility on social media platforms.
People are calling out the actresses, wondering if they are compelled to resort to such acts to secure roles in the film industry. Trolls and online criticism are rampant, causing further discomfort and distress to these young talents.
Adding to the controversy, Sofia Ansari made headlines by posting a picture of a beautiful Moon with minimal clothing, comparing herself to the enigmatic moon. The caption, "Moon is alone too but still shines," sparked discussions about the appropriateness of such analogies and the impact they have on impressionable minds.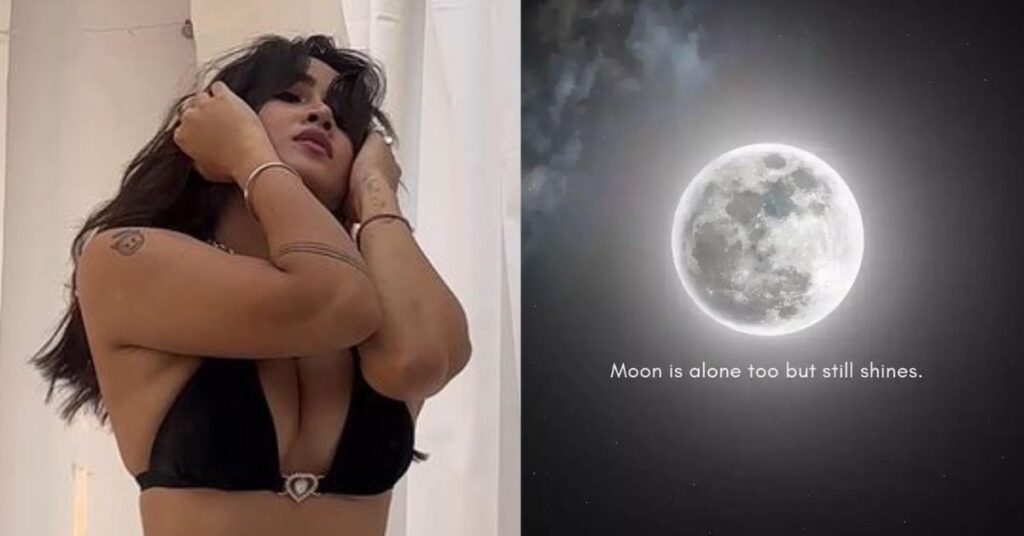 As the debate continues, social media platforms are facing mounting pressure to regulate and monitor the content shared by influencers and celebrities like Sofia Ansari. The issue of maintaining a balance between creative expression and responsible online behavior remains a topic of concern for netizens and authorities alike.