Popular actress Hansika has recently sparked controversy by revealing the real reason behind her reluctance to speak in Tamil, despite acting in the Tamil film industry for over 13 years. In a shocking revelation, she claimed that others on set often made fun of her when she attempted to speak Tamil, leading her to avoid speaking the language altogether.
Hansika, Known for her impressive acting skills and charming persona, she has been a prominent figure in South Indian cinema, juggling projects in Tamil, Telugu, and Hindi. However, her recent statement has left fans questioning if there is more to the story.
Speculations are rife that Hansika may be hiding something beneath her language dilemma. Could there be a hidden controversy or secret that she doesn't want to divulge? Some industry insiders suggest that her sudden weight loss and transformation might be connected to the mysterious backstory.
Adding fuel to the fire, Hansika's marriage to her business partner, Sohail Khathuria, has raised eyebrows. Their grand wedding, streamed on a popular OTT channel, surprised fans who were eagerly awaiting Nayanthara and Vignesh Sivan's wedding video. The release of Hansika's wedding video, titled "Love Shaadi Drama," left fans wondering if there's more to the story than meets the eye.
Despite tying the knot, Hansika wasted no time in returning to the film industry. Within four days of her lavish wedding, she resumed her acting career, taking on multiple significant roles as the leading lady. It's clear that her husband, Sohail, is a staunch supporter of her professional endeavors.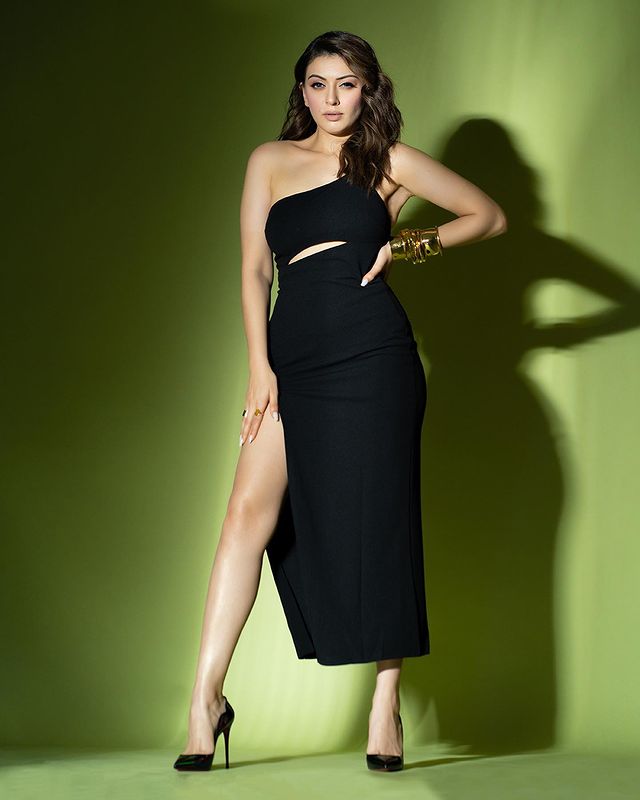 The actress's recent encounter with reporters brought the language issue into the spotlight. Despite being in the Tamil film industry for over 13 years, when asked why she doesn't speak Tamil properly, she shared an unexpected reason. According to Hansika, if she were to speak Tamil on set, people would laugh at her, so she chooses not to engage in conversation. She clarified that she focuses solely on delivering the dialogues given to her.
Despite being fluent in Tamil, Hansika has made a conscious decision to avoid speaking the language due to the fear of being trolled. In the past, she had also revealed that learning a new language had posed challenges for her. As an actress involved in numerous Tamil films, Hansika aspires to impress her fans by showcasing her Tamil-speaking skills.