Actress Kiran Rathod, also known as Keira Rathod, has shared an Instagram post revealing her recent visit to Mumbai after a stop in Goa.
Following her previous posts of drinking alcohol in Goa, Kiran has now shared a photo taken at a popular bar in Mumbai on her Instagram page.
Fans are expressing their excitement upon seeing Kiran's posts, commenting that the sight of her among the numerous bottles in the bar is intoxicating.
Nostalgic Moment: Kiran recently delighted her Instagram followers by sharing a romantic scene from the film "Anbe Shivam," starring Kamal Haasan, evoking memories of the past.
Glamorous Avatar: Kiran also showcased her glamour by sharing a hot pose in a dazzling outfit before the release of an album song on TV, garnering a considerable number of likes.
In her Instagram post, Kiran mentioned her visit to Mumbai from Goa.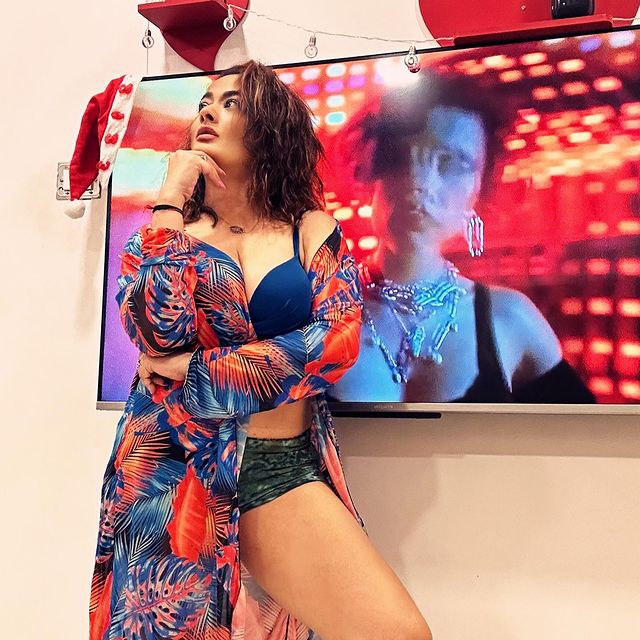 In a Mumbai Bar: Kiran has been making bold and daring posts lately. Following her food-filled photos in Goa, she has now posted pictures taken at Oliver's Bar in Mumbai, surrounded by various merchandise bottles, on her Instagram page.
Netizens are expressing their concern, criticizing Kiran for her intoxicating appearance and suggesting that she may be influencing the younger generation negatively. She captioned the post as "It's fun without sin."